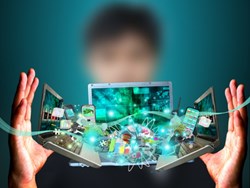 Dallas, TX (PRWEB) October 01, 2013
idcloak publishes a new private search engine review in which the web security and privacy firm nominates DuckDuckGo as a close-call winner over the recently reviewed StartPage.
Private search engines deliver the same functionality as traditional services such as Google but with the added promise that your IP address and identity will not be recorded.
idcloak's Welles explains the importance of this anonymous breed of search engines. "It is common for search providers to process user data in order to deliver advertising in a more closely targeted way. Some find this intrusive enough but, following Snowden's leaks, we now know government agencies are accessing our search data as well."
In an introduction to the review, Welles highlights the importance of anonymous search engines by pointing to the AOL controversy of 2006. AOL came under fire that year after releasing sample search data for research purposes. It immediately became apparent that individuals could easily be identified by the content of the searches, even when all actual identifiers were removed.
The review itself goes on to praise DuckDuckGo on several primary counts. "DuckDuckGo's search results are quickly delivered and intuitive. They differ a little from conventional search engines and it takes time to adjust your expectations; but, before long, you realize what you are getting is really what you want. Some quick commands like the '!m' function tell the engine you want a specific type of information, in this case maps. It leaves you wondering other search engines don't provide similar functions."
Having rated DuckDuckGo as superior even to StartPage, which was reviewed recently, Welles is mystified why so little of the world's population still employs non-private search engines. "Our search data is both highly revealing and actively preyed upon by multiple third-parties. Really, it's utterly irresponsible not to use a private search engine. And that's me being polite on this point."
idcloak is itself a provider of internet privacy services and is just a week away from the release of its anonymous VPN service, which removes the IP address from all the user's internet activity, not just their searches and browsing. See idcloak.com for more.