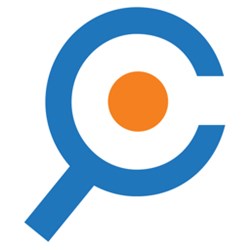 The older, more time-consuming methods of performing an investigation have been rendered obsolete by the CyFIR methodologies and technology.
Manassas, VA (PRWEB) October 02, 2013
CyTech Services, Inc. announced the hiring and appointment of Christopher M. Jones as its new Director of Training. Mr. Jones will lead the development of live and computer-based training programs and certifications for the company to include its newly-released CyFIR Enterprise digital forensic investigation suite.
"CyFIR Enterprise changes the way in which people will conduct digital forensic examination and incident response across a network," said Benjamin Cotton, President of CyTech Services. "Cyber threats have evolved, and our tools have to evolve with them. CyFIR Enterprise was designed to meet these emerging threats with an eye toward the future and a scalable approach that supports the full spectrum of networked enterprises, including cloud-based, hybrid, and physical infrastructures," he added.
CyFIR's advanced features for performing incident response, computer forensic investigation, and eDiscovery allow investigators and analysts to work much more efficiently than they can with traditional forensic tools. "We're not just training a tool. We're training people to think differently about the entire examination process," Cotton continued. "To do that, we brought Chris Jones on-board because of his strong experience in computer forensics, incident response, eDiscovery, and training development."
"I was impressed when I saw how differently CyFIR Enterprise functions from traditional enterprise-level forensics tools," said Jones. "CyFIR is truly revolutionary, and training people to 'unlearn' years of linear thinking about computer forensics will be an interesting challenge." CyFIR's ability to parallelize processes across an entire enterprise provides a large efficiency advantage to network forensic analysis and incident response. "The older, more time-consuming methods of performing an investigation have been rendered obsolete by the CyFIR methodologies and technology," he added.
In addition to developing training packages and systems for CyFIR Enterprise, Mr. Jones will also lead CyTech Services, Inc.'s specialized training division, responsible for providing the latest concepts in Cyber Security, Insider Threat, eDiscovery, and Digital Forensic Investigation training to government and commercial customers.
For further information about CyFIR Enterprise and its capabilities or to schedule training, interested parties may review CyFIR's website at http://www.cyfir.com or contact CyTech Services at (703) 659-9805.
ABOUT CYTECH SERVICES, INC.
CyTech Services, Inc. specializes in advanced digital forensic investigation and incident response services and enterprise-level digital forensic tool development. CyTech's forensic staff has an extensive history serving top Federal law enforcement and intelligence agencies and corporate clients. CyTech Services is a Service Disabled Veteran Owned Small Business (SDVOSB) and is headquartered in Manassas, VA.