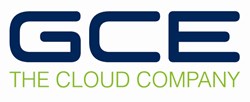 Reston, VA (PRWEB) October 02, 2013
GCE, a leading cloud-based financial accounting services provider, today announced that Chief Financial Officer Matthew France will participate as a speaker at two roundtable discussions at CFO Rising West: The High Performing CFO, which takes place October 6-9, 2013 in Phoenix, Arizona. GCE is also a featured exhibitor at the event.
Mr. France will participate in two breakfast roundtables on Tuesday, October 8, 2013. Discussions will focus on how cloud technology and access to real-time data analytics are transforming the role of CFOs in business decision making, and the fact that the flexibility of financial accounting software has evolved to effectively capture and measure organizations' financial data.
CFO Rising West: The High Performing CFO, a flagship conference of CFO Magazine, brings together financial decision makers from industry-leading corporations to share new strategies for enhancing their own performances, as well as the performance of their finance departments and entire organizations.
Attendees can visit the GCE booth to learn how to access the GCE Financial Accounting Service to use powerful analytical tools, increase productivity, and automate manual processes while maintaining governance and controls for their organization. GCE recognizes that financial executives are often the unheralded superheroes of their organizations, and attendees who visit the GCE booth will be able to take a special survey to discover what kind of accounting superhero they are. Survey participants will automatically be entered into a drawing to win an iPad Mini.
The GCE Accounting Service increases the agility and competitiveness of organizations of all sizes by delivering a versatile and robust finance and accounting package. GCE empowers companies while allowing them to maintain financial integrity, create efficiencies while improving accuracy, and grow with a flexible and robust financial system.
For additional information on GCE and its Financial Accounting Service, visit http://www.gcecloud.com.
About GCE
GCE is a leading cloud-based software services provider offering financial and accounting applications to Federal government agencies and commercial enterprises. Headquartered in Reston, Virginia, GCE is committed to delivering innovative, high quality technology solutions and world-class service to our customers. GCE transforms organizations with the latest cost-effective business process solutions that will increase your agility and competitive edge, allowing your organization the freedom to fully focus on your core mission. To find out more, visit http://www.GCEcloud.com.