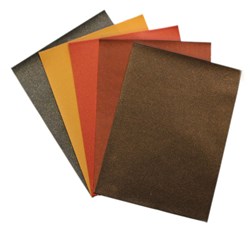 Reducing waste and creating product that is used daily in retail bakeries has been a primary goal for our company. - Deborah Couglin, Icing Images.
Winchester, VA (PRWEB) October 01, 2013
October 6, Icing Images will feature their new fall products at the International Baking Industry Exposition (IBIE) at the Las Vegas Convention Center in Las Vegas, NV.
Icing Images will reveal its new Spellbinders® Sweet Accents™ die cutting and embossing system, the only food-safe system of its kind on the market, to the baking and pastry industry. Also heading the new product lineup are decorative die cutters created for the system and Metallic Premium Icing Sheets™, found at http://www.icingimages.com/sweet-accents-supplies in copper, silver, antique gold and yellow gold, colors suited to meet the needs of fall decorating schemes.
Demonstrating at Icing Images' booth 1867 will be Peggy Tucker, Certified Master Sugar Artist, Chef Mike Terry, CMSA, TLC's Ultimate Cake Off and Bakery Pros and Michelle Curran of Food Network's Sugar Dome and Mitchies Munchies. Tucker and Terry will offer a demonstration on Sunday, Oct. 6th, at 2:30pm presenting attendees techniques for upscaling photo cakes, creating icing sheet flowers and Isomalt wedding cake toppers.
"I am especially excited to show our new lineup of products to the retail bakery crowd. Particularly, these customers are faced with the daunting task of maintaining low costs while offering unique cost savings products that have that "wow" factor. While our Premium Icing Sheets have been a cost savings as they hold up better in most environments by not falling apart when mishandled, the new Spellbinders® Sweet Accents™ for Icing Images features food safe dies that help reduce waste as well using all icing sheet scraps to create confetti. Reducing waste and creating product that is used daily in retail bakeries has been a primary goal for our company." – Deborah Coughlin, Icing Images owner.
The IBIE Convention, hosted by the American Bakers Association (ABA) and the Baking industry Suppliers Association (BEMA), is held once every three years to unique over 20,000 baking professionals from every marketing segment. The event features industry buyers and sellers converging for education, demonstrations, a technical conference and speeches by industry leaders. The all-star demonstration line-up includes TLC's Cake Boss, Buddy Valastro, explaining how to cover a three-tier wedding cake with fondant.
Icing Images has been a leading distributor of edible image and edible paper art supplies for over a decade. Edible image supplies such as edible image printers, edible ink, icing sheets, and electronic and die cutters are used by cake and confection decorators throughout the world.