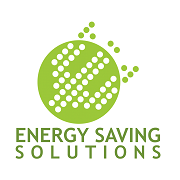 Miami, FL (PRWEB) October 03, 2013
Peter Stein of Energy Saving Solutions USA ("ESS" or the "Company"), the creators of the LED with a lifetime guarantee ™, today was pleased to announce that the Company has been certified by Ygrene Energy Fund, the leading developer and administrator of Property Assessed Clean Energy (PACE) financing programs throughout the United States, and the City of Miami's Clean Energy Green Corridor program, designed to facilitate energy reduction through investment in clean energy and energy-efficient solutions.
Announced in July 2013, the fully-funded Clean Energy Green Corridor program is a partnership between Ygrene, the City of Miami and six other municipalities, that provides 100-percent financing with no upfront costs for property owners to finance a variety of commercial and multi-family residential property upgrades, including hurricane protection, energy efficiency, and renewable energy projects. These improvements, in turn, may reduce insurance and energy bills, increase property values, and improve a building's comfort and safety. The program offers fixed interest rates and is repaid through an annual property assessment over periods of up to twenty years.
Through inclusion in this program, Energy Saving Solution is now able to offer 4.95% non-recourse financing to commercial properties in select Southeast Florida cities for the installation of the Company's energy-saving Forever LED Lights™, the only full line of LED lighting with a lifetime guarantee that is backed EXCLUSIVELY by world class Warranty Service Provider McCusker and Company out of Dallas, Texas.
Peter Stein, Founder of Energy Saving Solutions based in Miami, Florida, commented, "We are honored to be a certified contractor and included in Clean Energy Green Corridor. For property owners to now be able to access Ygrene's $500 Million fund in order to finance the installation of our revolutionary, guaranteed for life Forever LED Lights™ product line is beyond exciting. We are thrilled to be a part of the change that is occurring in the energy market here in Southeast Florida and across the nation, and we look forward to assisting businesses small and large to reduce their energy cost and carbon footprint – at ZERO UP FRONT out of pocket expense."
Ygrene's initiatives as the leader in financing for clean energy programs will continue to provide privately funded and immediately accessible financing for energy efficiency upgrades to both residential and commercial property owners at no upfront costs. Over the next five years, Ygrene's Clean Energy Districts are projected to create thousands of local jobs and invest hundreds of millions into local economies. To learn more about Ygrene's programs go to http://www.ygrene.us.
About Energy Saving Solutions:
Energy Saving Solutions USA – the creators of the LED with a lifetime guarantee ™ – provides businesses, government agencies, schools and non-profit organizations energy-efficient LED and induction lighting technology that is designed to save money and help reduce the environmental impact by reducing carbon emissions. The Miami, FL.-based company also offers organizations the Forever Green Savings Program™, which allows for a conversion to LEDs with no up-front costs; payments are based on a portion of their electrical savings. More information can be found at http://www.EnergySavingIndustry.com.