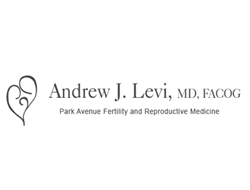 "Our first priority is our patients. Being selected for the Patient's Choice Award continues our dedication to providing accurate, prompt, and personal care to our patients."
Trumbull, CT (PRWEB) October 02, 2013
Dr. Andrew Levi, founder of Park Avenue Fertility, a leading fertility center in Connecticut, has again been awarded "Patient's Choice" as a Reproductive Endocrinologist in Connecticut. Park Avenue Fertility is focused on providing individualized care with the patient seeing only one doctor during their continuum of care for greater results and a more personal experience. The Patient's Choice Award reflects Park Avenue Fertility's dedication to providing a higher level of attention not found at larger fertility clinics in Connecticut.
Patient's Choice winners are chosen annually by patients who have rated individual doctors with near perfect scores. Each month, over 200,000 patients rate doctors for ease of setting an appointment, the courtesy of office staff, accurate diagnosis, prompt follow-up, compassionate bedside manner, and doctor-patient face time. Of over 830,000 active doctors, a small five percent are selected by patient votes to receive this award. Typically, Patient's Choice winners are set apart by rave reviews that boost their ratings beyond other positive reviews.
Park Avenue Fertility prides itself on offering the most personal and innovative treatment options available to patients at their Fairfield, Norwalk, and Trumbull locations. "Our first priority is our patients," explains Dr. Levi. "Being selected for the Patient's Choice Award continues our dedication to providing accurate, prompt, and personal care to our patients." Park Avenue Fertility offers some of the most impressive In Vitro Fertilization (IVF) success rates in Connecticut, along with cutting edge technology like Preimplantation Genetic Diagnosis (PGD) or Complete Chromosome Analysis for IVF.
Park Avenue Fertility offers free Anti-Mullerian Hormone (AMH) testing, a simple blood test that can help a women determine the quantity of eggs available in her ovarian reserves, providing insight into the success of possible fertility treatments like IVF. Dr. Levi also works individually with patients to determine the cause of recurrent miscarriages, to treat endocrine disorders, or to provide treatment for male infertility. If you are interested in discussing fertility treatments with Dr. Levi, please contact their Connecticut infertility treatment centers at 855-901-BABY.