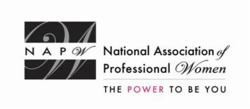 Garden City, NY (PRWEB) October 22, 2013
Glynnis Gaines, MSHS, is a division chair, for Allied Health at McLennan Community College. Ms. Gaines has attained the highest level of membership to the National Association of Professional Women as a VIP Woman of the Year and has been recognized for outstanding leadership and commitment within her profession.
For seven years, Ms. Gaines has worked at McLennan Community College, helping and guiding students in their quest to work in the healthcare field. A member of the Allied Health Group, a national medical staffing company that focuses on nurse practitioners, physician assistants and more, Ms. Gaines is skilled in teaching and counseling students in various healthcare related professions.
As an adjunct professor at McLennan Community College, Ms. Gaines has taught numerous courses, including principles of radiographic imaging and advanced medical imaging. At McLennan, she teaches and interacts with students in small classroom settings, and in clinical situations and state-of-the-art laboratories.
Ms. Gaines possesses the ability to not only arm her students with the skills they need, but to provide them with the guidance and advice that will help them achieve their career goals. Under Ms. Gaines tutelage, students benefit from not only classroom learning, but career advice, academic guidance, tutoring and specialized services that meet all students' needs. Students also have the advantage of McLennan's valuable partnerships with the many surrounding healthcare agencies.
The National Association of Professional Women (NAPW) is a dynamic business network where nearly 500,000 accomplished, professional women come together to interact, exchange ideas and empower themselves. Through the extensive network of close to 400 NAPW Local Chapters nationwide, like-minded members make use of online networking, educational tools and many other valuable privileges of NAPW membership.