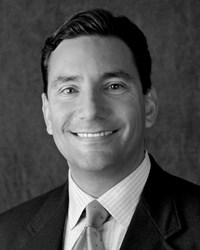 Denver, CO (PRWEB) October 01, 2013
Investment Management Consultants Association® (IMCA®) today announced four new officers and one new member to its 2014 board of directors. The 13-member volunteer board governs IMCA and guides the organization as the fiduciary, policy-setting, and strategic governing body of the organization.
"Having the right leadership in place is more important than ever as today's investment advisory and wealth management professions continue to evolve," said Sean R. Walters, CAE, IMCA's executive director and CEO, who serves on the board ex-officio. "We look forward to the board's guidance and expertise as we continue to provide quality credentials and education that enhance these practices for the better of the industry and the public."
The four new board officers are:
1. Chair, John Nersesian, CIMA®, CPWA®, CFP®, CIS—Managing Director, Nuveen Investments, Chicago, IL (board director since 2006). At Nuveen, Nersesian's team provides technical wealth management and practice development education and consulting support to financial advisors. His experience includes work as an investment consultant to corporate executives, affluent families, and nonprofit organizations. Nersesian previously was a first vice president at Merrill Lynch Private Client Group, where he was a leader in comprehensive wealth management strategies and business development practices training. Nersesian is practitioner faculty within IMCA's Certified Private Wealth Advisor® (CPWA®) certification program.
2. Vice-Chair, Scott G. Thayer, CIMA®—Executive Director, Institutional Consultant, Graystone Consulting/Morgan Stanley, Santa Rosa, CA (board director since 2008). Thayer's office focuses primarily on middle market foundation and endowment clients. Previously, he taught within the Department of Finance at Chico State University, CA. Thayer is practitioner faculty within IMCA's Certified Investment Management Analyst® (CIMA®) registered program at The University of Chicago Booth School of Business.
3. Treasurer, Kevin Sánchez, CIMA®, CPWA®, CFP®—Senior Institutional Consultant, UBS Institutional Consulting, Walnut Creek, CA (board director since 2012). As a senior institutional consultant, Sánchez works with boards of nonprofit organizations, foundations, and endowments on prudent investment policies, portfolio design and implementation, and fiduciary liability review. His experience includes comprehensive wealth management for affluent families, and he lectures frequently on this topic. Sánchez served as chair of and Board Liaison to the IMCA Annual Conference Committee for many years.
4. Secretary, David Koulish, CPWA®—Sr. Vice President/Regional Investment Practice Leader, East Region, Northern Trust, Miami, FL (board director since 2012). Koulish has more than 30 years of experience in portfolio and wealth management focusing on the development and implementation of strategies to help clients achieve their goals of transferring, preserving and growing wealth. Prior to joining Northern Trust in 1993, Koulish was a senior vice president and portfolio manager at Key Trust Company of Florida in Orlando. He serves as chair of the Editorial Advisory Board of IMCA's Investments & Wealth Monitor publication.
The incoming board member is:
1. Dorothy Bossung, CIMA®, CPWA®, CFP®—Executive Vice President, Lowery Asset Consulting, a Chicago-based registered investment advisory firm (new director nominee, January 1, 2014). Bossung provides consulting services to Lowery's institutional and family office clients and is active in manager research, tactical and strategic allocation decisions, and is a member of the firm's Investment Committee. Bossung serves on IMCA's CIMA Certification Commission and Wealth Management Committee.
Seven director-at-large positions remain filled by members serving 2013-2014 and 2014-2015 terms. IMCA's current chair, Betsy Piper/Bach, serves an additional term as past-chair through 2015.
Visit http://www.IMCA.org/pages/board-directors for more information about IMCA's board of directors.
Established in 1985, IMCA is a nonprofit professional association and credentialing organization with more than 9,000 individual members. IMCA members collectively manage more than $1.9 trillion, providing investment consulting and wealth management services to individual and institutional clients. Since 1988, IMCA has offered the Certified Investment Management Analyst® (CIMA®) certification, which earned accreditation by the American National Standards Institute (ANSI) in April 2011, making it the first financial services credential in the United States to meet international standards (ISO 17024) for personnel certification. IMCA's Certified Private Wealth Advisor® (CPWA®) certification is suited for wealth management professionals working with high-net-worth clients. In 2012, IMCA conferences and workshops hosted approximately 4,000 attendees.
IMCA® and Investment Management Consultants Association® are registered trademarks of Investment Management Consultants Association Inc. CIMA®, Certified Investment Management Analyst®, CIMC®, CPWA®, and Certified Private Wealth Advisor® are registered certification marks of Investment Management Consultants Association Inc. Investment Management Consultants Association Inc. does not discriminate in educational opportunities or practices on the basis of race, color, religion, gender, national origin, age, disability, or any other characteristic protected by law.
###