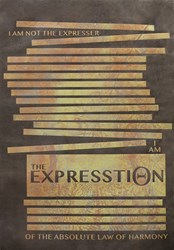 "There is an absolute law of harmony, accessible to all, that is an endless source of inspiration and knowledge that I rely upon when creating and executing my artwork."
Brooklyn, New York (PRWEB) October 02, 2013
PD Packard is equally driven to have you witness the process of her artwork, as she is to show you the finished piece in the artist, author and blog writer Seth Apter's new book, The Mixed-Media Artist: Art Tips, Tricks, Secrets and Dreams From Over 40 Amazing Artists, to be released this October 2013 by Northern Light Books, part of F+W Media.
With significant knowledge of printmaking, including a degree in textile design from Saint Martin's School of Art, London, Packard elaborately mixes multiple methods within her work to create surprising effects. During the month of October, Packard will be sharing her methods of inspiration on her website that concurs with her part in Apter's new book.
On Monday, October 21, 2013, Packard will be the subject of a post on the exciting 30 Artist 30 Days project hosted by Apter that coincides with his newly released book on his well known blog, The Altered Page. Additional live and online events have been planned for the release of The Mixed-Media Artist book including a podcast, and live book signings. A Twitter launch party will be held on Wednesday, October 16, from 9 – 10 p.m. EST and any interested people out in Twitter-land can join the conversation and tweet live about the book, art, and anything else they would like.
Packard's technique of using laser cut plexi to create printed embossing is featured in the print, The Expression, created especially for Apter's new book. This unique embossing method is also used in the artwork, Freeman!, currently showing in the exhibit, No Man is an Island: The Masculine Landscape in the 21st Century, at the Printmaking Center of New Jersey in Branchburg, NJ, from August 24 – October 26, 2013.
Packard works extensively with Japanese washi paper, using predominantly kozo and gampi made papers. Two of her prints executed on washi paper, Unrestricted Thought and No Variables, will be exhibited in the well-known washi manufacturer Awagami's International Miniature Print Exhibition 2013, scheduled to be held at the Inbe Art Space in Tokushima, Japan from October 20 – November 10, 2013.
Packard's approach to the Japanese form of paper marbling called Suminagashi, and Kakishibu, the juice from an unripe persimmon fruit used to dye paper, can be seen in her mixed-media print, FADE OUT THE DREAM and progress, on view at the Robert Blackburn Printmaking Workshop's Gallery, Blackburn 20/20, in NYC from October 24 – November 11, 2013. The opening of the exhibit coincides with The Elizabeth Foundation for the Arts Open Studios, where 20/20 Blackburn is located, and the closing ceremony will take place during the NYC Print Fair 2013.
Schedule for current & upcoming events:
No Man is an Island: The Masculine Landscape in the 21st Century
Printmaking Center of New Jersey, Branchburg, NJ
August 24 – October 26, 2013
Awagami International Miniature Print Exhibition 2013
Inbe Art Space, Tokushima, Japan
October 20 – November 10, 2013
Blackburn 20/20
Robert Blackburn Printmaking Workshop, NYC
October 24 – November 11, 2013