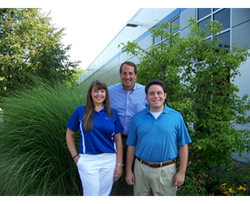 Cincinnati, Ohio (PRWEB) October 01, 2013
Jim Stutz, Executive Vice President of Sales and Business Development for HALO Branded Solutions and Ohio resident, has been named one of the promotional products industry's 2013 Best Bosses by PPB magazine. PPB is the industry's flagship publication published by Promotional Products Association International (PPAI; ppai.org), the not-for-profit association for more than 10,600 corporate member companies and 432,000 industry professionals who lead the $18.5 billion industry.
PPB magazine has selected its 2013 Best Bosses from more than 70 nominations in its annual competition. The 24 individuals chosen were nominated by their direct reports and selected by an in-house panel.
Marc Simon, HALO Branded Solutions CEO noted, "This is a well-deserved honor for one of the hardest working and most admired people I know. Jim's recognition is also a great reflection of the leadership team we have at HALO."
See the full list of PPB 2013 Best Bosses and learn more about them in PPB's October issue available on September 23. For more information about Jim Stutz and the award, visit http://www.halo.com/ppb-magazine-names-jim-stutz-as-a-2013-best-boss.aspx.
About HALO Branded Solutions
HALO Branded Solutions, with operational headquarters in Sterling, Illinois, is a leading promotional products distributor in the $18 billion per year promotional products industry, with regional account executives in key cities across the country including in the Cincinnati-area. The Company has a growing nationwide sales force and expects to continue its profitable growth by offering innovative client solutions, priced competitively, and supported by world-class operations and customer service.