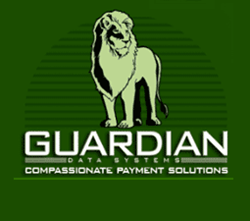 From Denver CO and Seattle Washington (PRWEB) October 02, 2013
Guardian Data, one of the longest operating financial services providers for the Cannabis industry joins forces with The Marijuana Company LLC (TMC), a long time marketing and sales organization that has been providing product launches and sales for Cannabis related technologies for years, have joined forces to help the industry bring true card processing services.
"With the recent announcements from the DOJ and the actions of Bank of America in Washington providing banking for the state, we know we are poised to eventually offer true merchant processing back to the cannabis industry," stated Lance Ott, CEO of Guardian Data Services. He went on to say, "I get calls daily from people stating they have received an offer from someone who claims they can provide true credit card processing; and only to discover that the company is miscoding or sending the accounts offshore. This is part of the problem with the industry being cash based and it only leads to more potential for losses that are just not necessary if we could just provide these essential services to the store owners."
Guardian Data Services and TMC will be bringing their initial offering of the only valid card processing service to the industry. It is a method in which stores can take cards at the counter; hence removing some of the potential for loss of product or cash at the time of purchase. Guardian and TMC will guarantee that as soon as lawful merchant services are allowed that they will reprogram all existing terminals and immediately implement valid credit card processing for their customers at no charge for the conversion.
"We have been participating in the cannabis industry for the last 2 years and the one thing that is consistent is that our customers tell us that the lack of true merchant processing is creating a tremendous amount of pain in the industry," stated Fred Stacey COO of TMC. He went on to say, "Most of the owners we deal with get bombarded with people claiming they can provide merchant services. They work hard to run their business and do not have time to keep up with the banking regulations and struggle with the question who to trust. So we went out and researched and found the most trusted company that also works within the MJ industry to bring to the general public."
Steve Bederman, CEO of TMC commented, "I have searched high and low…in every country and every contact I have made in my years of being a CEO of large International firms and could not find a legitimate source for merchant services. When I met Lance and his team, I realized that not only did they really have a tremendous command of merchant processing, but they were very well connected in the cannabis industry. It only made sense that with the TMC method of successful marketing, our sophisticated sales arm, and their knowledge and connection in finance that we had the right formula to impact the cannabis industry positively."
About The Marijuana Company;
The Marijuana Company LLC (TMC), located in Aurora, Colorado, was founded for the sole purpose to distribute products and services to the marijuana industry. The company's strategy is to be a distribution company that moves product into the marijuana dispensary, growers, producers and all of the other ancillary companies that serve or touch the industry.
TMC gives cannabis business owners the tools and information needed to operate a successful and sustainable business. TMC also expects to be able to deliver quality products and services and grow a loyal customer base of dispensaries and other cannabis businesses.