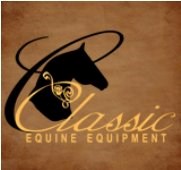 These are not templates or stamped-out products; they are handmade and customized to specific orders. -Ken Wegner
Missouri (PRWEB) October 02, 2013
Premier stall and barn equipment manufacturer Classic Equine Equipment has just announced the addition of a new territory sales manager for the west coast. Ken Wegner was tapped for the job after an extensive search to find someone with both sales knowledge and an understanding of the equine industry.
"We have been looking for someone to fill the much-needed role as representative for Classic Equine Equipment on the west coast," said President and COO Christy Schulthess. "We are increasingly doing more and more business in that region of the country, and we knew Ken could handle the position."
Mr. Wegner's background includes work in the pharmaceutical, medical equipment, construction and real estate industries. After handling large account management and contracts, Mr. Wegner took his professional focus in a new direction and began buying and renovating homes. This experience gives him a unique understanding of what goes into the custom-made equipment and products that Classic Equine Equipment produces.
He also has a personal connection with the equine industry through his sister who grew up riding horses. Today, she is involved in cattle ranching and rodeo competitions. This has given Mr. Wegner the opportunity to see barn equipment, stalls and accessories up close over the years. In comparison, he is impressed with the quality of Classic Equine Equipment. "There are some real differences between Classic Equine Equipment products and the barn products that I've seen," said Mr. Wegner. "These are not templates or stamped-out products; they are handmade and customized to specific orders."
Once Mr. Wegner completes his training at the headquarters in Missouri, he will be based in Sacramento, California, serving the entire west coast region.
Classic Equine Equipment has provided more information on Mr. Wegner and his role as the new territory sales manager of the west coast on their blog.
About Classic Equine Equipment
Classic Equine Equip., Inc. is a leading producer of high-quality stalls, barn equipment and accessories that are custom-made in the USA. Since its founding in 1991, the name Classic Equine Equipment has become synonymous with best-in-class products that are built with the safety of horses and riders in mind. Their equipment has been used in prominent facilities around the world including the Budweiser Clydesdales Breeding Center, Stanford University and the custom facilities of Purina Mills.