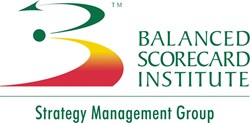 The Balanced Scorecard has stood the test of time, adapting to the transforming business environment to remain one of the leading tools for driving high business performance. -Mitchell Weisberg
Cary, NC (PRWEB) October 01, 2013
Mr. Weisberg has over 30 years of advising executives on Strategy Execution for High Business Performance. Mr. Weisberg was on the original team that developed the Balanced Scorecard with Kaplan and Norton. Mr. Weisberg has led organizations to achieve greater profitability through implementation of performance metrics/management, balanced scorecard, predictive analytics, business intelligence (BI), process improvement, IT/business alignment, and change management.
Mr. Weisberg was the Global Practice Leader for Business Performance Management at HP and led global practices at Arthur D. Little and Nolan, Norton/KPMG, and was Managing Director of Corporate Performance Management at Robbins-Gioia, Group Director of Strategic Planning at Motorola and Lumen, Inc. He was the founder and CEO of a supply chain software company. He has customized and implemented balanced scorecard methodology and trained practitioners in performance metrics and leadership. Mr. Weisberg has broad cross-industry and extensive international experience and leads engagements across industries, including the Health/Life Sciences, Communications/media, Financial and Energy verticals.
Mr. Weisberg teaches courses in Health Informatics and Management Strategy in Healthcare at Northeastern University. Mr. Weisberg is a recognized speaker on Business Performance Management and Disruptive Technology at international conferences and has published several books and numerous articles in professional journals. Mr. Weisberg received his BS Degree from Cornell University in Mechanical/Biomedical Engineering and his MS Degree from University of North Carolina, School of Public Health in Organizational Change and Health Behavior. He has completed the Advanced Marketing Management Executive Program (AMMP) at the Wharton School. Mr. Weisberg is fluent in Spanish and French.
About the Balanced Scorecard Institute:
The Balanced Scorecard Institute, a Strategy Management Group Company, provides strategic planning, balanced scorecard and performance measurement and management training, certification, and consulting services to government, nonprofit, and commercial organizations. Services include public and on-site courses, facilitation and consulting services, and information and tools used by executives, managers and analysts to transform their organizations into "performance excellence" organizations.
The Institute's website, http://www.balancedscorecard.org, is a leading resource for information, ideas and best practices on strategic planning and management, performance measurement, and balanced scorecard systems. The Institute's Nine Steps to Success™ balanced scorecard framework integrates strategic planning, budgeting, operational planning, performance measurement and strategy execution into a disciplined framework for helping organizations achieve higher levels of performance.