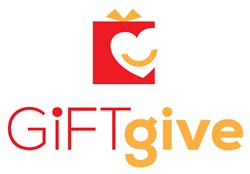 We completely re-thought how people want to engage a nonprofit's needs. GiFTgive allows donors to become educated about and emotionally engaged in the specific needs of a nonprofit and then meet the needs that touch their heart.
Atlanta, GA (PRWEB) October 01, 2013
GiFTgive online donation software is a new way for nonprofits to do online fundraising while growing their donor base. Think of GiFTgive as a powerful nonprofit online donation wish list. By using GiFTgive, the nonprofit is giving their donors a choice of how they meet the charity's needs... with cash or goods. Nonprofits can easily list what they need via the software's integration with 100 million products on Amazon, merchandise their need for those items and tell a short story with video, pictures, audio or text. The system is very flexible and virtually any specific need can be listed; even if it is not available on Amazon. Donors can then decide whether to meet a specific need or just give general unrestricted cash, which many will do once they see the needs. When a specific need is fully funded by donors, the item ships directly to the nonprofit, creating the excitement of seeing boxes arrive with wonderful gifts inside!
"America is the largest consumer nation on earth. In the U.S., not all consumers are donors, but all donors are consumers. As such, they are constantly being provided a wide range of choices in almost every area. Nonprofits that only ask for cash are limiting the donors' ability to engage. New online tools such as GiFTgive make it very easy for nonprofits to appeal to a wide range of donors, especially new donors," said James D. Grady, Founder & CEO of GiFTgive, LLC. "Also, online software tools like GiFTgive make it possible to reach the younger generation of donors, known as Millennials, in new and exciting ways. The days of reaching donors with a combination of direct mail, phone calls and email are closing. Millennials find out about new charities via Facebook, Twitter and other online venues. Also, the younger groups want to emotionally engage in the story, use mobile to consume content/transact and know where their money is going. They are likely to form a community of peers around a nonprofit, campaign or specific need while sharing their comments/experiences with others," said Grady.
Using the GiFTgive online donation software is an intuitive, simple process:

Create a simple online donation wish list from products fulfilled by Amazon or use the 'cash need' function to list virtually anything, even things not available on Amazon like the salary of an employee, a 10-passenger van, paint & carpet remodeling cost, etc.
Educate donors using quick video, photos, audio or text.
Market the needs using the system's automatic tools. The software handles everything including formatting handouts (flyers), HTML announcements, embedding live links in partner websites, interface with social media, etc. Maximum exposure and minimal investment of the nonprofit's time.
In order to accomplish their mission, nonprofits must increase their donations and grow their donor base. Growing the online donor base is an especially powerful element of the GiFTgive platform. Using GiFTgive, nonprofits are unleashing powerful options for their current stakeholders (donors, volunteers, employees, corporate supporters, vendors, etc.) to help them reach new donors. The effectiveness of all existing communication methods are enhanced and online donors are automatically encouraged to use personal contacts and social networks to broadcast the nonprofit's fundraising message. There are direct links provided that allow corporate sponsors to connect to the nonprofit's needs page, etc. As a result, each need becomes a fundraising opportunity and a chance to recruit new donors. All of this happens with little work on the part of the nonprofit. GiFTgive's powerful marketing features are a no-cost byproduct of adopting the online giving software.
"At Open Hand Atlanta, we prepare, package and deliver nearly 5,000 meals every day. Our clients include home-bound seniors, at-risk youth, and individuals battling chronic and critical illness. Since 1988, we have delivered nearly 23,000,000 meals and currently serve 18 north Georgia counties. With this volume of activity and the construction of an expanded facility to accommodate the needs of our community, we have an extensive list of needs. We see GiFTgive as a new and innovative way to both educate and engage our donors, and providing them the choice of giving us cash or meeting a specific need is already paying dividends for us. GiFTgive is a dynamic social platform that provides us with powerful new tools to engage with our donors," says Jordan Flowers, Donor Relations Manager, Open Hand Atlanta.
More and more people are using the Internet to make donations. Online giving is growing at over 10% per year and expected to continue its upward trend. GiFTgive is the only online donation software product currently on the market that provides this type of multi-faceted functionality for nonprofit organizations seeking new fundraising ideas. "We completely re-thought how people want to engage a nonprofit's needs. GiFTgive allows donors to become educated about and emotionally engaged in the specific needs of a nonprofit and then meet the needs that touch their heart. We suspect that nonprofits seeking ways to raise money may even have some fun using GiFTgive, as they see their online donations and donor base grow," remarked Grady.
About GiFTgive, LLC, makers of GiFTgive online donation software.
Founded in 2012, GiFTgive, LLC is the creator of GiFTgive online donation software. The SaaS (software as a service) product is designed to help nonprofit organizations get more donations and more donors. It is described as The Most Powerful Wish List on Planet Earth! The software is a unique and exciting new way for nonprofits to reach new donors via social media and the Internet. Using GiFTgive's' direct connection to 100 million products on amazon.com, the nonprofit can provide their donors a choice of how they meet needs…cash or goods.
Contact:
James D. Grady
Founder & CEO, GiFTgive, LLC
https://www.gift-give.com
Toll-free phone: 866-931-5567
Local phone: 404-382-5805