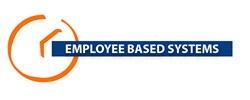 "EBSPaySuite provides business partners with a product that truly fills an ever-widening gap in the workforce management software and service market," Mike Manzo,PeopleSense
Denver, CO (PRWEB) October 02, 2013
PeopleSense, Inc. had added Employee Based Systems' market leading HRMS solution to their list of options available to their clients. By completing the EBS PaySuite certification, PeopleSense is now authorized to present PaySuite to their current and future clients to help them solve their critical business issues related to Payroll, HR, Time and Attendance, Recruiting, etc.
Mike Manzo, Chief Information Officer for PeopleSense, considers this an important relationship. "The EBS PaySuite system has been built from the ground up on a technologically solid foundation with logic and simplicity in mind for the users, but also provides business partners with a product that truly fills an ever-widening gap in the workforce management software and service market."
For EBS, adding PeopleSense to their growing list of resellers signals a significant period of growth. "We appreciate the expertise and depth of knowledge PeopleSense brings to the channel and are very excited about the many opportunities this brings to both organizations," Brian Hedgepeth, Director of Channel Development. "The channel is looking for a game-changer to bring to their clients. PaySuite for PR/HR does just that."
PeopleSense, Inc. is based out of Chicago, IL. They have been serving clients for over a decade and take pride in providing comprehensive consulting, implementation and training for the utmost quality human resources, payroll, timekeeping, attendance tracking, recruiting and employee training management systems available today.
Learn how you can provide your clients with the best HRMS solution on the market. http://www.getebs.com
1-303-991-3500