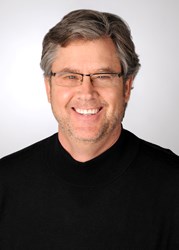 (PRWEB) October 09, 2013
Scott Sedam, president and founder, says that the single greatest challenge today facing most homebuilders is the shortage of quality building trades. "Demand for new homes is steadily increasing coming out of the industry's worst-ever downturn," Sedam relates, "but trades left the industry in droves, creating a huge labor gap." Sedam goes on to explain how this trade shortage significantly hampers builders' ability to deliver a quality house on time to a satisfied customer. "As the schedule goes, so goes the builder," Sedam added, "and without the best trades and best crews, the schedule suffers and profit evaporates." The answer is not to simply throw more money at the problem and escalate the bidding war.
Trades and suppliers alike will migrate to the best builder, the one that manages their entire process well, enabling all to get their work done and profit. The TradeComm survey gives builders feedback on multiple dimensions of supplier/trade perception, revealing the builder's strengths and weaknesses in their journey to becoming the builder of choice. The survey includes reporting and custom analysis. Workshops built around survey results are also available. For more information email info(at)truen(dot)comm, call 248.446.1275, or visit http://www.truen.com.