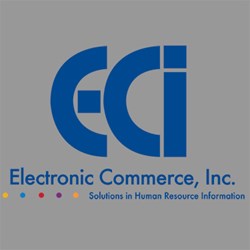 ECI had a dedicated team available to us 24/7. We were well informed through the entire process, and the onsite training was thorough and clear. - Rose Ann Garza, Kerbey Lane HR Director
Elkhart, IN (PRWEB) October 08, 2013
Electronic Commerce, Inc. (ECI), a leader in web-based Human Capital Management (HCM) applications, announces that Kerbey Lane Café, headquartered in Austin, Texas, went live on September 1, 2013 with ECI Empower Payroll, HR, Benefits, Self-Service, Quick Query, and Online Enrollment. Kerbey Lane previously utilized a different national provider's solution, but found ECI Empower to better meet their HCM needs.
Kerbey Lane made the switch to ECI for both its culture and technology, which align with their own style and needs.
"We had some struggles with the previous software we were using and it ended up not being the ideal fit for the size and scope of Kerbey Lane," said Rose Ann Garza, Human Resources director.
Kerbey Lane needed a quality, fully-integrated HCM solution to effectively manage their HR needs, and chose Empower for its user-friendly interface and efficiency.
"One of the things that is different about us versus others in the hospitality industry is we withhold credit card tips on our servers' paychecks," Garza explained. "That created some hiccups for us, but ECI found a solution that has resulted in a huge time saver for us."
Empower is Kerbey Lane's third HCM solution experience.
"Empower is simply more efficient and more user-friendly for our employees and for our HR department than any other software we have used," Garza said.
The organization was also very pleased with ECI's implementation process.
"The implementation with ECI was night and day," Garza said. "ECI had a dedicated team available to us 24/7. We were well informed through the entire process, and the onsite training was thorough and clear. Even our ECI sales representative knew answers to drilled down questions, and we didn't experience turnover of ECI employees throughout implementation, unlike in previous implementations, which provided us consistency, trust, and relationship building."
One of Kerbey Lane's favorite features of the Empower software is its "favorites" option, which places most commonly used reporting tools in one spot.
"The favorites is my go-to almost every time I need something," Garza said. "Previous software we've used has not provided this feature."
ECI® Empower Payroll Processing Solution is the most fully featured and integrated HR payroll solution on the market with features including earnings and deduction codes, payment methods, payroll reporting and tax filing. ECI® Empower Human Resource Management Solution offers the level of integration to allow users to track as much or as little data as they need including employee information tracking, compliance/policy tracking and reporting as well as other various HR management tools. Empower's Benefit Management Solution saves time for HR and Benefits professionals by the flexibility, integration, accuracy, and customization involved. Empower's Employee and Manager Self-Service streamlines communications to reduce administrative workload, reduce costs in maintaining employee data, and automates support for workflow and approval processes. Empower's Quick Query allows for custom reporting with various filtering, grouping, and sorting options. Empower's Online Benefits Enrollment allows for flexibility, accuracy, and compliance for employees and administrators alike to update and access benefit information electronically.
About Kerbey Lane Café
Diverse, adventurous, socially-conscious, fun—Kerbey Lane Cafe embodies what's best about Austin. Kerbey Lane has five locations, each serving breakfast, lunch, and dinner 24 hours a day. Kerbey Lane Cafe opened the first store in a small house on Kerbey Lane in 1980 when the owners sensed a market for affordable food cooked with fresh, locally grown ingredients. More common today, this kind of a restaurant seemed revolutionary at the time. With very little local agriculture finding items like locally grown tomatoes in 1980 Austin wasn't easy, but buying locally and cooking with fresh ingredients are so central to the Kerbey philosophy that the company worked to forge strong relationships with local suppliers and built menus around what local farmers had in season. Seasonal menus added variety, ensured freshness, and allowed Kerbey Lane to work with smaller local farms who might not be able to keep up with Kerbey's volume year-round. Seasonal menus are a large part of what they do. Some of the café's most beloved items like tomato pie and pumpkin pancakes appear on seasonal menus. Learn more at http://www.kerbeylanecafe.com.
About ECI
ECI is a leader of integrated Human Capital Management (HCM) applications – a world-class solutions provider dedicated to equipping complex enterprises and midsize organizations with the Human Resource Information System (HRIS) technology they need to leverage the HR function as a key business driver. ECI Empower solutions include Payroll Processing and HRIS, Reporting and Business Intelligence, Self Service, Benefits Management and Enrollment, Recruitment, Performance Management, Learning Management, and Time and Labor Management. Founded in 1996, ECI services clients ranging from 100-10,000 employees in virtually every industry, both publicly and privately held. ECI has earned several awards, but we are most proud of our high retention rate. Learn more at http://www.ecipay.com or call 800-320-9530.
For additional information, please contact:
Leanne Phillips
Communications Manager
Electronic Commerce, Inc.
2810 Dexter Drive
Elkhart, IN 46514
574-970-4400 x 154
lphillips(at)ecipay(dot)com