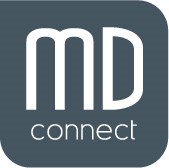 "While we are proud of this milestone our focus has always been on producing measurable results for our clients that lead to appointments, procedures and ultimately more revenue." - Dan Stempel, Founder & President
Wellesley, MA (PRWEB) October 02, 2013
MD Connect, Inc. today announced a significant milestone in their ongoing work on behalf of hospitals, physician practices and medical businesses nationwide by recording their 250,000th patient lead (or 'referral'). Referrals were driven via MD Connect's targeted online marketing programs (which span search, display, social, mobile, video, reputation management and more).
MD Connect is a boutique, medically-focused online marketing agency with over 8 years' experience servicing hundreds of client in over 25 different medical specialties, including many leading hospitals, medical technology companies, healthcare providers and physician practices.
MD Connect programs typically measure client results through sophisticated (and verifiable) online and offline (phone) tracking technologies, with visibility often extending through to appointment data. Clients can then get a solid view of the return on investment their programs are producing, with many clients receiving 20-40 referrals per month (although some are receiving greater than 300 a month). Case studies show clients receiving a positive ROI with costs per referral lower (by 29-70%) than previous agencies.
"While we are proud of this milestone," indicated Dan Stempel, founder and president, "our focus has always been on producing measurable results for our clients that lead to appointments, procedures and ultimately more revenue. We leverage our database of referrals to make our core programs even more efficient and provide additional, value-added services. At the end of the day, we are only successful if our clients are successful."
About MD Connect
MD Connect is a medically-focused, performance-based internet marketing agency with locally targeted programs proven to drive significant referral volumes at costs below that of traditional media. MD Connect programs typically include integrated referral measurement, helping to clearly show clients that their marketing investments are generating a positive return. MD Connect has over 20 years of both medical and online marketing experience and has managed online marketing programs for hundreds of leading hospitals, physician practices and medical businesses in over 25 different medical specialties (both medical-surgical and cosmetic).