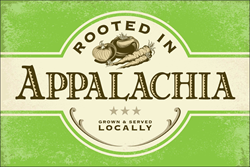 Abingdon, VA (PRWEB) October 01, 2013
The popularity of food tours in Bristol and Abingdon has Tastes of the Town Tours gearing up for several events in the fall. Participants visit 5-6 stops on the tour for small tastes of food and drink which highlight each establishment's unique flavor.
The Bristol, VA/TN tour features a walking tour through downtown with stops at several iconic and historic restaurants, including Burger Bar. "The first walking tour through Bristol was so much fun, and all of the folks enjoyed delicious food as well as learned about the rich cultural heritage of the area," says tour organizer, Sara Cardinale. The 2nd food tour of downtown Bristol is set for Wednesday, October 9th. The stops include: Burger Bar, Inari Wines, Eatz, KP Duty and Machiavelli's. This tour is limited to 25 particpants, and is expected to sell out. Cardinale touts the tours as a "food experience", an opportunity to get VIP access to chefs and owners of each venue.
Recently, Tastes of the Town Tours has expanded to allow for private tours in Abingdon. Groups of 15-25 can organize a tour customized to their preference. "We've had high school reunion groups and girls' night out groups schedule a private food tour on the trolley in Abingdon," explains Cardinale. "It's a great chance to do something new and expand our offerings" Tastes of the Town Tours will continue to offer public tours every month as well, the October tour is scheduled for Tuesday, the 15th. New stops include Bella's Pizza and Anthony's Desserts in Abingdon.
Tastes of the Town Tours features restaurants that are part of the Rooted in Appalachia campaign, a local food branding initiative collaboratively launched in 2012 by the Abingdon Convention and Visitors Bureau and Appalachian Sustainable Development. Establishments identified as Rooted in Appalachia partners are dedicated to featuring local purchased food in their menus, serving local wine or beer and making a good faith effort to purchase local food year round. Cardinale explains that "at each stop diners will get the chance to hear directly from the chef or owners about what efforts they are making to utilize local products, as well as get a taste of their specialties made with these items."
Tickets for the tours range from $30-38/ea and can be purchased online or by phone. For more information about the events, please visit http://www.tastesofthetowntours.com or call 276-274-5483. More information about the Rooted in Appalachia program can be found on http://www.rootedinappalachia.com.