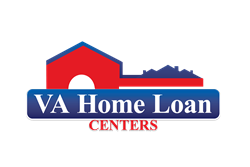 The housing recovery is still very much intact and we are excited to see an increase in activity.
San Diego, CA (PRWEB) October 01, 2013
Framed by the worry that interest rates will rise in the coming months, industry professionals across the country were able to breathe a sigh of relief this week, when the new home sales numbers for the month of August were released by HUD and the Census Bureau. July showed low numbers, further increasing lender anxiety, but August brought a significant rise in the sales of new homes—up by 7.9%. The Department of Housing and Urban Development (HUD), and the Census Bureau, release the new home sales each month, and new home sales are typically thought to be a more expedient indicator of the housing market in the country, as opposed to homes that are previously lived in, since a new home sale is accounted for at the time the contract is signed. By comparison the sale of pre-owned homes is included once the contract is closed on, which can be months after the initial contract signing.
The number of new, single-family homes that were sold in August came in at 421,000, which is a seasonally-adjusted number. The number in July, which had builders and economists worried about the strong housing recovery, was at 390,000. Not only does the August number show a big jump from July, but it's also a very significant rise from August of 2012. Last year, new home sales in August were 12.9 percent lower than this year, signaling the recovery may be gaining traction.
Top lenders such as VA Home Loan Centers have been expressing their expectation that the recovery will continue to strengthen, as buyers look for more opportunities in the housing market.
According to Phil Georgiades, who heads the loan production at VA Home Loan Centers, "The housing recovery is still very much intact and we are excited to see an increase in activity."
Recently, industry professionals had become anxious that Ben Bernanke and the Federal Reserve would raise interest rates, and while they have risen slightly since the recovery began, they're still considered very low, with the average 30-year mortgage rate at 4.50 percent. Bernanke recently announced there wouldn't be another raise in interest rates, at least not yet. This, combined with the limited inventory of new homes makes it a great time for builders, and home buyers are seemingly very enthusiastic to take advantage of what is available in terms of new homes. New home sales account for about seven percent of the residential housing market, while pre-owned homes make up the remainder of the market. Recently released data shows that pre-owned home sales rose slight, by 1.7 percent for the month of August. Although this seems like a small rise, in actuality, that means the sale of pre-owned homes sales is at an annual rate of 5.48 million, which is the highest showing since February of 2007.
Many economists and analysts believe there is room for home builders to increase the inventory of new homes, since the available new construction residential properties are so low right now.
The next set of data on new residential home sales for the month of September will be released on October 24th.
VA Home Loan Centers (http://www.vahomeloancenters.org):
VA Home Loan Centers is a leading provider of VA loans, assistance, and real estate representation. VA Home Loan Centers provides comprehensive services including: VA Loan short sale assistance, home buyer and home owner grants, buyer and seller education, VA home loan application processing and a large variety of other services related to home financing for active duty military families, former service personnel and veterans. To apply for VA home loan, complete the VA Home Loan Application at https://www.vahomeloancenters.org/apply-for-a-va-home-loan/ or call 888-573-4496.