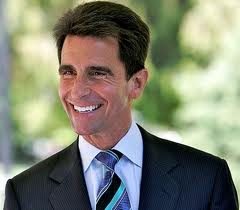 Palo Alto, CA (PRWEB) October 08, 2013
Sofia University will host the 2013 Aiki Extensions (AE) conference, which will feature over 20 sessions in four tracks: Peace Making and Mediation, Education and Youth Outreach, Mind and Body, and Business and Leadership. The conference will take place on Friday, October 25, from 1:00p.m.-10:00p.m.; Saturday, October 26, from 7:30a.m.-9:00p.m. and Sunday, October 27, from 7:30 a.m.-2:00p.m.
Sofia University founder and seventh degree black belt Dr. Robert Frager will present one of two conference-wide sessions, while California State Senator Mark Leno will deliver the keynote address, "Aikido and the Art of Politics." Other noteworthy speakers include Aikido Ethiopia Project Coordinator Dr. Lou Pollack, Strozzi Institute founder Dr. Richard Strozzi-Heckler, somatics expert Dr. Paul Linden and Vietnam veteran and author Tom Osborn.
During 15 years of public service, Senator Leno has fought for better schools and access to higher education, a cleaner and more sustainable environment, improved transportation, renewable energy, safer streets and equal rights for all Californians. His keynote will focus on how he has applied aikido principles in the realm of public service.
AE's mission is to explore, promote, and apply the principles and methods of the nonviolent Japanese martial art of aikido – often called "The Art of Peace" – in off-the-mat settings including peace building, education, psychology, business, leadership, and health.
"Aiki Extensions is excited to continue its relationship with Sofia University to host what promises to be the largest gathering of its kind, and one that features many of the pioneers in the field," AE Program Manager Greg Harkless said. "You don't have to practice aikido in order to attend; we welcome all who express an interest in the field."
Group and breakout sessions will focus on applications of aikido principles and methods in a variety of areas. Social events, training, and other downtime will allow participants to connect with old friends and new colleagues. During the conference, attendees can choose from sessions such as:

Restorative Justice and Aikido Practices
The Art and Practice of the Organizational Dojo™
Emotional Literacy in At-Risk Youth Populations
Aikido as a Component in Holistic Therapy for Veterans
Workshop attendees do not need aikido experience. Several registration options are available, some of which include meals. For more information and event registration, please visit: http://www.aiki-extensions.net/conference.
About Sofia University
Founded in 1975, Sofia University (formerly the Institute of Transpersonal Psychology) is a private, nonsectarian university accredited by the Western Association of Schools and Colleges. For over 35 years, within the context of scholarship and research, the school has offered transformative education for the whole person, probing the mind, body, spirit connection. As Sofia University, the school is broadening its mission, reaching into multiple disciplines and adding undergraduate study. For more information, visit http://www.sofia.edu.
About Aiki Extensions
Aiki Extensions was founded in 1999 by University of Chicago sociology professor and Dean Dr. Donald Levine. Its network of members extends around the world, and includes hundreds of aikido practitioners. AE sponsors and supports several programs and events that put its mission into action, including the Aikido Ethiopia Project, the Training Across Borders seminar series, and the award-winning PeaceCamp Initiative. Many of AE's programs focus on expanding opportunities for aikido training – including joint training between Arabs and Jews – in the Middle East.