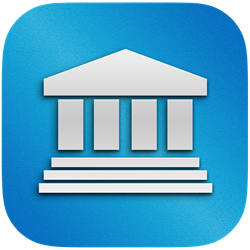 "I'm so grateful to BarMax; I couldn't have passed the UBE without them."
Santa Monica, CA (PRWEB) October 01, 2013
Elizabeth René, a legally blind lawyer, was able to renew her legal license and pass the July 2013 Washington Bar Exam by using BarMax.
Elizabeth graduated from St. Louis University in 1978 and went on to pass the Washington bar in 1980. She suffers from cone dystrophy, an inherited ocular disorder characterized by the loss of cone cells. In 1980 René, having stronger vision than she does now, was able to pass the bar exam by using a magnifying glass to read the exam.
After passing the Washington bar exam Elizabeth practiced law for several years before deciding to change vocation entirely and go to a seminary school. Several years later, she decided to go back to the legal profession and thus had to retake the bar exam. By this time her cone dystrophy had progressed greatly and she could only read prep materials written in braille.
René approached Barbri for a braille version of its bar prep course to study for the February 2013 bar exam. Although Elizabeth believed Barbri was adequate to help her prepare for the Washington-specific portion of the exam, she believes that she couldn't have gotten through the Uniform Bar Exam (UBE) without BarMax bar exam review.
Barbri's ADA coordinator told René that it wouldn't be practical for Barbri to convert all of its material to braille for just one person. Unfortunately, Elizabeth failed the February 2013 exam. "When I got my failing grade, I looked at the UBE material Barbri offered and realized most of their stuff was in hardbound volume and not available online. It was pretty much going to be impossible to take the UBE using Barbri," René said. "And even so, I couldn't have afforded it, even at the discounted rate of $3,000 they offered me."
Through some research, Elizabeth realized that the only bar exam prep course that would be accessible to her and work with her specific needs was BarMax.
"BarMax worked so well. The staff was so enthusiastic and willing to help me. It just raised my spirits and really encouraged me. BarMax made my studying easier. It wasn't an overwhelming amount of material to study. I wasn't chained to my desk. Before, when I was forced to study at home, I felt like a punished child. With BarMax, I could take my iPad to Starbucks or the local pub."
Using BarMax, René passed the July 2013 bar exam. "We are thrilled to have a student with Elizabeth's dedication and perseverance pass the bar exam," said Sina Mobasser, a founder of BarMax. "Elizabeth could have easily given up due to the obstacles she faced. We are grateful to have had the opportunity to help her pass the bar exam."
Currently, René is using BarMax to study for the Multistate Professional Responsibility Examination (MPRE), which she is planning to take this November. "I'm so grateful to BarMax," said René, "I couldn't have passed the UBE without them."