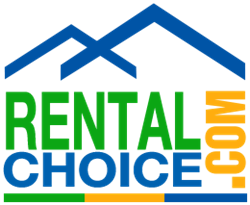 West Dundee, IL (PRWEB) October 01, 2013
Rental Choice(.com) is proud to announce a new advertising partnership with Grid 7 Property Management. Grid 7 Property Management is a full-service property management and residential general contracting firm in West Dundee.
As a result of the new partnership, the Rental Choice (.com) directory will feature Grid 7 Property Management, who will receive custom advertising that focuses on their property management services. Visitors to Rental Choice (.com) are able to learn more about Grid 7 Property Management by visiting their profile page on the directory. This profile page allows users to click through to Grid 7's website, which lists properties currently under their management. Users can also call Grid 7 Property Management directly or submit a brief contact form to communicate via email.
Grid 7 Property Management specializes in managing and maintaining condominiums, townhouses, single-family homes, associations, and small multi-family properties; providing exceptional, reliable management services for busy property owners. They are a team of fully insured and licensed real estate brokers. Grid 7 Property's goals are to help achieve association objectives, to generate a steady stream of income, and to preserve and increase the value of property. Grid 7 Properties not only have the innovative Community Management Systems to effectively manage the day-to-day operations of an association, but they also have the experience, foresight, and commitment to assist associations with the long-term challenges that will have lasting impacts on their homeowners and community.
Rental Choice (.com) uses targeted marketing strategies to reach out to property owners and offer them free access to the online directory. The property owners are then able to connect directly with a property manager in their local area either through a form sent directly to the company email, phone or by visiting their website directly for more information from a link that is provided on the advertiser's landing page. To learn more about Rental Choice (.com), visit http://www.rentalchoice.com.