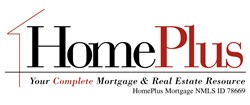 Service Is Our Business
San Diego, California (PRWEB) October 01, 2013
On Sept 10th 2013, the nation's leading online lending exchange for home financing and mortgage origination LendingTree announced their top-ten customer rated lenders. San Diego's very own Homeplus Mortgage and Real Estate is ranked as number one in the country out of 300 plus lenders nationwide. The list was composed based on top service ratings and customer reviews along with mortgage rates, expense, and overall client satisfaction. Homeplus Mortgage founder and CEO Phil Pizzino was happy to receive this honor for his work in the industry, as Homeplus continues to receive excellent testimonials and rave reviews regarding its overall client gratification.
For the past 14 years, Homeplus Mortgage and Real Estate has built up their reputation and satisfied portfolio of clients in the areas of home purchase financing, debt consolidation and refinance. Established on the principle of customized service, with competitive rates from experienced loan officers, they offer a collection of unique programs to enable homeowners to achieve their dreams of home ownership. Additionally, helping home owners refinance to a lower mortgage rate or consolidate debt or obtain cash with fair interest rates and low fees. Utilizing a leading team of NMLS licensed personal finance advisors Homeplus has helped hundreds people, purchase their first home, move up to a dream home or save money with a refinance or debt consolidation.
It is no wonder that Homeplus is being recognized as one of the most client approved real estate lenders in the country. The website http://mortgageratessandiego.com is riddled with ecstatic customer testimonials from appreciative clients who have had nothing but positive experiences from the dedicated individuals at Homeplus Mortgage and Real Estate. HomePlus loan officers have built positive reputations by going above and beyond the call of duty, and stepping in where banks have refused and offering fair interest rates and closing costs to people who need it without taking advantage of the people that they serve.
Homeplus continues to offer a different take on the mortgage dealings. They may be alternative resource lending option but that certainly does not make them a last resort according to their legions of loyal consumers. In fact this outstanding mortgage company was ranked above national banks in the LendingTree poll that garnered them their celebrated top spot.