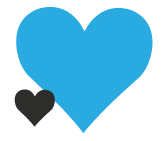 Gamification 3.0 provides an interactive, reward-based activity that keeps employees healthy, engaged and social. By making behavior-changing activities fun, we make a major impact on company culture and costs.
San Diego, CA (PRWEB) October 01, 2013
Parallel 6, a multi-channel mobile technology company and the creator of the mobile enterprise platform, Captive Reach, releases Gamification 3.0 for Captive Reach, providing a mobile solution for HR departments that suffer from productivity loss. Gamification 3.0 provides a mobile solution that modifies negative employee behavior, increases work productivity and job satisfaction, and encourages a healthy lifestyle across an organization.
It is estimated that unhealthy workers cost businesses $153 billion in 2012. Gamification 3.0 is a mobile solution that has the ability to influence, monitor and manage behaviors of employees, so that negative behaviors can be corrected and modified to create a corporate culture that experiences less employee turnover, sick days and productivity costs. Studies have already found that mobile apps have increased work-place productivity by 25 percent. Captive Reach is a mobile technology that can integrate into any mobile application, allowing companies to manage, track and assess user experiences.
"One of the top performance influencers for employees is reward. Employees are more likely to complete tasks and perform more efficiently when they are given an incentive to do so. Gamification 3.0 provides an interactive, reward-based activity that keeps employees healthy, engaged and social. By making behavior-changing activities fun, we make a major impact on company culture and costs," said Parallel 6 CTO Landis White.
Gamification 3.0 has several unique features that make it an ideal fit for the work place. Gamification is used to incentivize employees with a reward system. Geolocation and push notifications amplify the experience, allowing employers to track employee steps and send push notifications to inactive employees. Mobile CMS then allows employers to manage the back end of the app, so that employers can instantly create new campaigns, distribute employee surveys or send push notifications to unique users during time-sensitive moments. Finally, Captive Reach provides rich insights and analytics that allow employers to track behavior, maintain accountability for each employee and be able to create initiatives that influence the user.
"Imagine a mobile app that could monitor that daily activity of employees while they are at work. The app would be able to identify how often an employee sits at his or her desk, walks around the building and takes breaks. Gamification 3.0 encourages employees to be active and rewards them with points when a physical endeavor is met. Gamification can be amplified further by turning walking into a company challenge. Employees can share their scores on a company leader board, as well as share their accomplishments on social media and be rewarded in front of their peers," said White.
For HR, Captive Reach featuring Gamification 3.0 allows organizations to set up mobile strategies for employee health, gamify user experiences, distribute rewards, track employees and gather insights – all through a cloud-based control panel. Captive Reach is a permanent entity, as it follows each employee life cycle within one company. Incorporating Captive Reach into a mobile app means utilizing a platform that has prebuilt, tested modules. An app that has gamification also includes a unique feature set that has geolocation, push notifications, augmented reality, image recognition, mCommerce, mobile CMS and insights and analytics.
To learn more about Gamification 3.0 and its benefits to HR, contact Landis White at 619-804-8690 or email lwhite(at)parallel6(dot)com. To learn more about Parallel 6 and its product Captive Reach, visit http://www.parallel6.com.
About Parallel 6:
Parallel 6, a leading multi-channel mobile platform provider, is the creator of Captive Reach, an all-encompassing enterprise-strength mobile platform. Captive Reach influences consumer behavior, enhances brand recognition and builds strong client-customer relationships. Parallel 6 also offers a suite of managed services such as social media and campaign management, SEO, design, and website creation. The company serves a wide array of B2B and B2C companies, including retailers, finance, gaming, e-commerce, hospitality, daily-deal companies, restaurants and professional service firms around the globe. The firm is headquartered in San Diego with offices in Mexico, Ukraine and China. For more information, visit http://www.parallel6.com.