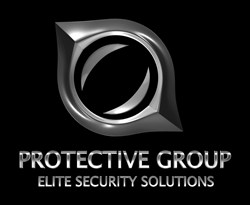 Bohemia, NY (PRWEB) October 01, 2013
The Protective Group, a leading event security company on Long Island,responds to a September 25th article by Fox News titled "Nairobi attack puts spotlight on the disparity in mall security around the globe."
According to the article, the reaction from shopping areas across the world to the Kenya mall attack has been varied. Some places are looking to increase the presence of security guards, bag checks and metal detectors, while other places have not increased security measures. The article notes, "The mixed reactions by malls across the globe isn't unusual in an industry whose security efforts vary from unarmed guards in most shopping centers in the U.S. to metal detectors and bag searches in places like Israel to main entrances that resemble airport security lines in India."
In the US, places like the Mall of America have added extra security personnel and other security measures. Many shopping areas also run evacuation drills focused"on lockdown situations," according to the article, and have security camera footage and 3-D blueprints that can be shared quickly with law enforcement officials.
In countries that prohibit firearms or have a low risk of terrorism, most shopping areas have decided not to increase security measures. The article cites China and Australia as two examples.
John Monderine, CEO of the Protective Group, believes, "Shopping centers should weigh all options before deciding whether or not they should increase security measures.The Kenya mall attack has re-ignited the debate on mall security, and a balance between shopper security and convenience must be struck."
The Protective Group is an elite full service private security firm with specializations in special event security, corporate security, private investigators, insurance investigators and surveillance. Its top-notch professional security guards have over 150 years of combined law enforcement service and its security personnel are physically fit, professional, athletic, and completely dedicated to ensuring events proceeds without a hitch. From charity runs and fashion shows, to fundraisers and art shows, the Protective Group instills confidence and assures safety at an exclusive event or place of business.