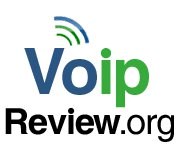 Through the combined resources of a more powerful calling system and saving more than 50% on their monthly phone bills, businesses can expect to rake in excellent profits.
Los Angeles, CA (PRWEB) October 02, 2013
Don't let big businesses hog all of the best phone service, because Voice over Internet Protocol (VoIP) phone calling levels the playing field to give small businesses a chance at greatness. VoIP uses the Internet to send and receive phone calls with ease, at a price everyone can afford. But don't be fooled into thinking that discount means low-quality, because VoIP tools surpass landline capabilities at only a fraction of the cost.
Small businesses can take advantage of unique Internet services like hosted PBX servers, where they can access a Private Branch Exchange and use all of its services remotely for only a small monthly fee. The price of owning a PBX system is usually a several thousand dollar investment, which small businesses have a hard time affording. The resulting upkeep costs to run and maintain a PBX is especially straining for smaller workforces.
To help small businesses save money, the telecommunications experts at http://voipreview.org compiled this list of the best cheap VoIP providers for businesses with fewer than 30 employees. These providers were chosen based on their suitability to business environments as small as only one employee, and ordered based on their service, features, scalability, and most important of all, price.
1. Jive
Jive works with businesses of all sizes, but small businesses are treated especially well by their phone services. Their standard calling plan includes a hosted PBX with enterprise-grade features, at a predictable low monthly rate. Jive doesn't try to pull any tricks with hidden fees, ensuring that businesses get exactly what they're paying for.
2. RingCentral
Manage an entire business calling system from a laptop, tablet, or smartphone with RingCentral. Not only is RingCentral an excellent business VoIP service provider with a low cost, but they offer convenient phone management through an online web portal. Simply log into the account provided when signing up for the service to see who is on the phone, add or remove extensions or features, or even join and record live calls.
3. Vocalocity
Want access to a hosted PBX server without being locked into a contract? Vocalocity does this and more. With excellent features like an automated attendant and powerful call monitoring tools, Vocalocity helps small businesses get the most out of their business telephone systems.
4. 8x8 Inc.
8x8 is one of the most trusted business VoIP providers in the nation because they supply advanced, reliable, and affordable phone solutions for small businesses. For small businesses that employ specialists from around the country, all of their phones can be connected to the same internal phone system thanks to powerful Internet technologies, allowing for free calling within the company network.
5. Mitel Anyware
Small businesses tend to grow after switching to VoIP services, and Mitel is committed to providing excellent scalability in their business phone solutions. Their flexible MiVoice Office package blends a business's phone system with the data system, allowing for cost-effective growth to almost any number of users.
Choosing a VoIP phone system is one of the best ways that small businesses can save money. Through the combined resources of a more powerful calling system and saving more than 50% on their monthly phone bills, businesses can expect to rake in excellent profits. To find the best rates on a competitive business phone system through reviews by real users, please visit http://www.voipreview.org/all-providers-reviews for more information.