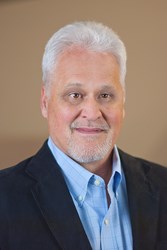 Fort Collins, CO (PRWEB) October 01, 2013
Center Partners has ended its search for a new CEO by selecting Jim Dunn for the position. The Fort Collins, CO based domestic call center chose Dunn because of his extensive industry and leadership experience. Jim will begin his duties immediately, taking over for interim CEO Bob Meyers.
Jim has spent over 30 years in the services, information and telecommunications industries in executive management roles. Recently, Jim led the acquisition and subsequent divestiture of TelStar Hosted Services. Prior to that , Jim has operated as executive management for publicly and privately held companies including GE ITS, SITEL, Stream International, Access Graphics, Oppenheimer Funds, and Kemper, and has served on various boards including Capstone Strategic, Remote Power, and CLBL. Jim earned a MBA and BSBA from the University of Denver.
Center Partners is a leading provider of high value contact center and web self-service solutions for consultative sales, customer service, technical support, outbound campaigns, and order entry/fulfillment. They work within multiple industries including retail, financial services, consumer electronics, telecommunications and wireless services. The company has 4,000 employees in 6 locations across Colorado, Idaho and Washington. It is a subsidiary of Kantar, the parent company for WPP's market research companies.