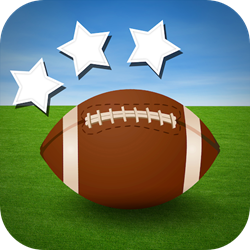 Sit or Start answers the fantasy football question "Who Should I Start?"
Rancho Santa Margarita (PRWEB) October 02, 2013
Sit or Start, a unique fantasy football app for iOS, answers the question "Who Should I Start?". Users simply create their matchups and the community votes. To encourage participation, Sit or Start users are ranked based on the accuracy of their votes. Only the best of the best (aka gurus) will be found on the leaderboard. Since week 2 of the fantasy football season, over 13,000 matchup votes have already been logged in Sit or Start.
"We are thrilled with the level of participation so far, " said Michael Guren, Founder and CEO of Danike, Inc. "By ranking users based on their voting accuracy, we have created a fantasy game-within-a-game that becomes quite addicting. There are thousands of matchup votes being placed each week. It's pretty exciting."
To help users cast their vote, Sit or Start pulls together disparate information including:

Defensive rankings
Player game logs
Defensive game logs and fantasy points against YTD
Guru votes (see how the best of the best Sit or Start users are voting)
Breaking news
"Combining this powerful information along with the voting game makes Sit or Start the best fantasy football app on the market. I have been playing fantasy football for more than a decade and Sit or Start is now my go to app," added Michael Guren.
Sit or Start is currently available on the Apple App Store as a free download for iPhone, iPod touch, and iPad.
About Danike:
Danike, Inc. was founded by a Pharmacist looking for an easy to use drug informational app. To accomplish his goal, he founded Danike and built PocketPharmacist™ from scratch. Being a fantasy football maven, the founder of Danike decided to bring his analytical and technical ability to the sports app market by creating Sit or Start in 2013.