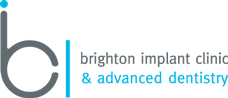 Smile with confidence.
Hove, East Sussex (PRWEB UK) 3 October 2013
Brighton Implant Clinic, a leading UK dental implants centre that has provided high-quality, low-cost dental implants to patients since 2009, is sending two members of its dental team to the Malo Clinic in Lisbon, Portugal for further training in implant surgery. Dr. Aurora Fernandez and Dr. Lucia Sanchez of the award-winning UK dental implants centre will be attending the session. The training session will take place in November 2013 and will focus on instruction of the All-on-4 dental implant treatment protocol.
The Malo Clinic is renowned worldwide for its top-quality professional instruction courses for all facets of implant dentistry, with leading experts imparting the latest treatment strategies and best practices for implant surgery.
"Giving our patients the best dental care possible involves our staying educated of the latest best practices for dental implantology. The Malo Clinic offers top-quality instruction for increasing professional knowledge and translating that into quality health care delivery for our patients," says Dr. Bruno Silva, Principal Dentist at Brighton Implant Clinic. "At Brighton Implant Clinic we take an integrated approach to dental care. Our services are wholly patient-centred. We strive to create a medical experience in which our patients feel comfortable and so that they confident that their treatment will greatly enhance their well-being and life quality."
During the two-day instruction, participants will focus more on the theoretical and clinical applications of the all-on-4 surgical protocol and be able to utilise the techniques they learn in the session in real and simulated situations.
Brighton Implant Clinic has three clinic locations located in Hove, Hailsham, and Brighton, and is a two-time award winner of the Private Dentistry Awards. The practice's staff has collective experience of decades of implant placement and treatment services. It is internationally reputed for its world-class patient care and top-quality dental implant and treatment services, with patients venturing from all over the UK and as far as Australia and the United States for treatment.
Please visit http://www.brightonimplantclinic.co.uk/ to learn more about the practice's services and schedule a free initial consultation.