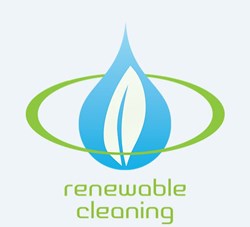 Upcoming Renewable Cleaning Education featuring one or more board members includes 'Greener Sanitizing with Renewable Cleaning Processes'
Doral, FL (PRWEB) October 04, 2013
The nonprofit Renewable Cleaning Group has announced its Board of Directors to be formally ratified at an upcoming business meeting.
The Board of Directors includes:

President – Ruben Rives
Vice-President – Rex Morrison
Treasurer – Tammy Och
Secretary – Patty Figueroa
Communications Director (Ex Officio) – Allen Rathey
Advisory Board Members include:
Dr. David Mudarri, former EPA senior IAQ scientist
Dr. Nancy Goodyear, UMass Lowell microbiologist
Miguel Rovira, Chief Engineer, Loews Miami Beach Hotel
Dr. Jay Glasel, Principal of Global Scientific Consulting, LLC, and Professor Emeritus in the Dept. of Microbial, Molecular and Structural Biology at the University of Connecticut Medical/Dental School
Upcoming Renewable Cleaning Education featuring one or more board members includes:
Greener Sanitizing with Renewable Cleaning Processes - an event focused on explaining the process and value of cleaning and sanitizing surfaces using Renewable Cleaning methods.
Other topics planned for future months:
Renewable Cleaning, Sanitizing, Disinfecting — a Primer
Best Practices in Renewable Cleaning
How to Use Disinfectants in Renewable Cleaning
How Renewable Cleaning Protects Health
Renewable Cleaning also supports the emerging ISSA Clean Standard - an initiative based on independent research performed by the Cleaning Industry Research Institute and ISSA - as an approach conducive to a healthy and sanitary indoor environment that helps students learn.
About Renewable Cleaning
Renewable Cleaning is the process of cleaning that reduces the introduction of, and actively removes, inactivates and/or properly disposes of pollutants, including soil and other harmful chemical, biological, and particle substances in the air or on surfaces in hotels and charter schools. Renewable Cleaning connects with Renewable Energy and the concept of Recycle, Reuse, and Renew because it minimizes resource waste and fosters a greener, more sustainable approach. Renewable Cleaning describes a process, concept or philosophy rather than a technology, brand or product. Facilities, professional cleaners and end-consumers can embrace the concept of Renewable Cleaning without necessarily embracing a product, manufacturer, or brand. Visit http://www.RenewableCleaning.org.