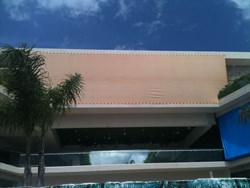 Playa del Carmen, Riviera Maya, Quintana Roo, Mexico (PRWEB) October 01, 2013
Hurricanes are a part of life for anyone who lives in Caribbean and the Gulf of Mexico. Areas like Veracruz, Oaxaca, and Guerrero have recently been very hard hit by storms that no one was expecting even a month ago. These storms have caused billions in damage and displaced thousands from their homes. Unfortunately, as the people of Acapulco have recently found out, if one does not plan ahead in these situations, then they cannot be mitigated.
Today for the first time, businesses and residences in these areas now have access to the same hurricane protection systems used by the US Military. Hurricane Solution, the provider of the strongest hurricane protection system on the planet, is now supplying Guerrero, Oaxaca, Veracruz, and Tamaulipas.
"What we have found in these regions that were recently affected is many, many systems that are simply not effective in combating storms. The majority of the population simply by plywood right before the storm, which has been shown time and time again to not be strong enough to make a difference at all. Now what we are seeing are other products being represented to do things they simply will not do," explains head installer for Hurricane Solution Gilbert Guzman.
Hurricane Solution offers the best products available on the market today, and they have been endorsed by many companies and individuals who have been thoroughly impressed by their engineering and ability to blend with existing decor. The prices are competitive, allowing anyone to purchase effective products to safeguard their homes and families.
When your home or business is properly equipped with high quality hurricane protection, it is no longer vulnerable to the heavy rains and high winds that occur when a major storm moves into the area. A hurricane can go from a huge, dangerous disaster to a minor annoyance when you have good hurricane protection.
If you have a business in the storm path, and would like more information on your options, visit http://www.HurricaneSolution.com.