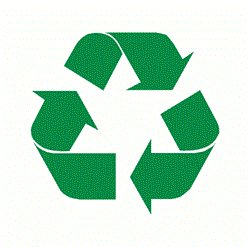 It's the little things in business that really make the difference.
Buffalo, NY (PRWEB) October 16, 2013
In a time of intense focus on environmental issues, Christmas Central, an online retailer specializing in holiday and home décor, has taken steps to minimize its customers' and its own carbon footprint. While Christmas Central carries products that are solar-powered, recycled and eco-friendly, it does not stop its efforts there; the business has now begun to encourage "green" practices in the workplace and in the homes of its customers.
To ensure that the environmentally-friendly initiative is sustained, Christmas Central offers over 4,500 products made from recycled materials ranging from glass decorative accents, to cushions and pillows, to patio furniture and lights. The customer service department is now also trained to inform customers of greener options, such as LED lights and products with timers that automatically turn on and off.
However, Christmas Central is not merely encouraging consumers to purchase environmentally-friendly products – the online retailer is also following its own advice. In both the office and in the warehouses, motion-sensitive lighting has been installed, which saves energy while allowing Christmas Central employees to remain efficient. The Cheektowaga, NY based company is also ensures that all cardboard that enters the warehouses and office gets recycled. Additionally, each member of the Christmas Central staff is encouraged to participate in environmentally friendly practices.
"For each eco-friendly product we sell to a customer or motion-sensitive light we install in the building, we are conserving energy and avoiding waste." Christmas Central CIO Nathan Gordon explained. "It's the little things in business that really make the difference."
About ChristmasCentral.com
ChristmasCentral.com is a division of Gordon Companies Inc., a family owned and operated business founded in 1977. The company has operated its Cheektowaga, New York flagship store, Dave's Christmas Wonderland, for over 36 years, and is now in its second generation. Gordon Companies, Inc. currently offers over 55,000 unique products through its web store ChristmasCentral.com. Inc. Magazine named it the Fastest-Growing Company in Western New York, and lists it in the Top 5000 Fastest-Growing Companies in America.
For more information, or to schedule an interview with Nathan Gordon, please call Anne Highley-Smith 716-706-0320 ext.275, or email annehs(at)ChristmasCentral(dot)com.