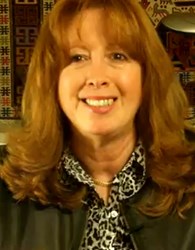 "This program includes all I wish I knew before I started my career." Elvira Beracochea, M.D. MPH.
Fairfax, VA (PRWEB) October 03, 2013
Global Health Leader Dr. Elvira Beracochea of MIDEGO, Inc. will lead the next sesson of the 7-Day Health for All NOW online program on October 11th. Participants will learn proven strategies to be effective global health leaders. The 7-DAY Health For All NOW (HFAN) Online Program includes all the basic skills and tools health professionals around the world need to start to rapidly succeed in their careers beyond their dreams and make an incredible impact in the lives of their patients, the communities they serve and their whole country. The program combines Dr. Elvira's innovative approach to global health improvement and powerful tools to fast track careers, along with practical support to meet each unique situation. Participants will have private access to one-on-one question and answer sessions and learn from her international professional experience as a global health leader of 29 years.
Who is the 7-Day HFAN Program for?
The HFAN program is for health professionals who want to fast track their careers. Even those professionals who already have a degree in public health or are already working in public health, in a health clinic, hospital or in a development project or organization, and are not satisfied with their results, have gotten the results they have been dreaming to achieve by completing the 7-Day HFAN online program. The program will help participants revise their career goals, manage their workload for ultimate success and reinvigorate their career with practical tools to take effective action and save more lives. Here is the program agenda
Week 1: Intensive learning
Day One: "How to start improving your health career today"
Day Two: "How to identify opportunities to improve health services and programs every day"
Day Three: "How to deliver quality health services every day"
Day Four: "How to get support for your health programs or organization"
Day Five: "How to manage to deliver an outstanding performance every day"
Day Six: "How to apply the Health for All NOW model and make a bigger impact"
Day Seven: "How to share your own success story"
Week 2 to 12:
Access to group and personal online weekly coaching sessions to help participants follow up their progress and apply all they learn in the program.
How does the 7-Day HFAN work?
Every day participants will either log on daily to MIDEGO's unique client's only page and download the lesson or receive each day's assignment via email. Completed lessons are sent to the personal coaches for review and feedback. Upon completion of the program, clients receive a certificate and success milestones awards for implementing their MIDEGO Success Project™.
The next session of the HFAN program will start on October 11, 2013.
About Dr. Elvira
Dr. Elvira Beracochea is an international public health consultant and development coach. She coaches health workers to innovate and improve quality of life for their patients. She is the founder, President and CEO of MIDEGO, Inc.
About MIDEGO
Founded in 2005, MIDEGO is a well-established global health consulting company, specialized in professional and organizational effectiveness in the health sector. MIDEGO's mission is to help countries exceed the Millennium Development Goals, hence the name of the company. MIDEGO helps clients improve how they work and save more lives while advancing in their careers. MIDEGO also works with partners to create and implement effective and efficient organizational health development strategies that are led by empowered local leaders. MIDEGO's online training and coaching programs help health professionals realize their career mission by leading the kind of changes they know they need to bring about in their countries. Find out more at http://www.midego.com.