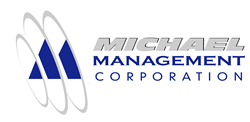 We want to recognize those organizations that go above and beyond the norm when it comes to SAP training
San Diego, CA (PRWEB) October 01, 2013
Michael Management Corporation, a leader of award-winning SAP training solutions, is pleased to announce its shortlist for the 2013 Excellence in Training Awards. The awards recognize organizations for their outstanding commitment to providing comprehensive SAP training to their employees.
"We're excited to recognize outstanding corporate SAP training programs in our second annual awards program," said CEO Thomas Michael. "We want to recognize those organizations that go above and beyond the norm when it comes to SAP training, which is the main driver behind the development of this award program."
This is the second year of Michael Management Corporation's Excellence in Training Awards and it has expanded to recognize three organizations. The 2013 awards will celebrate the top three organizations with Silver, Gold, and Platinum Awards.
Companies will be judged on several considerations: the number of training hours provided per student, overall course completion percentage, and average final exam scores.
The winning organizations will be announced on Tuesday, November 19th, 2013.
The 2013 Excellence in Training Awards finalists are (in alphabetical order):
B & T Consulting
Clark County
International Game Technology
Loders Croklaan
Love's Travel Stops
Mitsubishi Power Systems Americas
Nordson
Orica USA Inc.
Quattro Integration Group
ThyssenKrupp Aerospace
To learn more about the official Excellence in Training Award please visit http://www.michaelmanagement.com/mmc-excellence-in-training-award.asp.
About Michael Management Corporation
Michael Management Corporation is a leading provider of SAP training, SAP access and recognized expert SAP consulting services. The company provides an unmatched level of SAP product expertise and consulting experience. Michael Management Corporation's award-winning online SAP training courses are used by many Fortune 500 companies around the world to train their users on SAP know-how.
Michael Management Corporation (MMC), the MMC Logo and the MMC Swoosh are registered or unregistered trade and/or service marks of Michael Management Corp. and are protected by US and international copyright laws. All other names, brands, logos, etc. are registered trade or service marks of their respective owners. MMC is not affiliated with SAP AG.