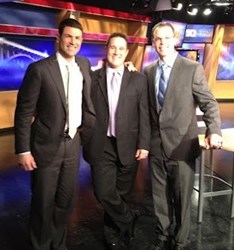 calculated growth is key to sustainability
Atlanta, Georgia (PRWEB) October 01, 2013
ePawnMarket.com is one of the World's largest and oldest Online Pawn Shops rivaled only by its original competitor Pawngo.com. It has been an ongoing goal within this operation to maintain a realistic growth curve keeping in mind that calculated growth is key to sustainability. Company management attributes this sustainable model to an efficient process, streamline management, and transparent relationships with investing partners.
"The Online Pawn Shop process has evolved quite a bit from the original business model", explains ePawnMarket's Director of Marketing and Sales, Daniel A Delnoce. "We had strong competition from the word go in Pawngo.com. Early on we decided to maintain a steadfast focus on "our" internal model making better and more accurate pawn evaluations, faster pawn loan funding, and pawn rates that were fair to the customer and profitable for our company" Delnoce adds. ePawnMarket.com maintains that keeping their eyes focused internally while maintaining a healthy respect for formidable competition has created a company environment that breeds success.
As a company grows from a legitimate and well funded upstart to a self sustaining (Online Pawn Shop) industry leader, the management requirements evolve exponentially. What could once be handled by one talented administrative position quickly gets subdivided into departments that live and breathe individually. Founding partners Andy M Anderson and Daniel A Delnoce have found a way to expand their management staff efficiently all the while keeping a "hands on" role within their business model. "Orchestrating efficient department interaction keeps overhead low and company effectiveness high helping us reach our goals" Delnoce reports.
"Funding is key to any pawn lending business", explains Andy M Anderson the Director of Processing and Logistics at ePawnMarket.com. "When you take this model online, to the extent that we have, and essentially offer unlimited Online Pawn Loans and Asset Lending then you better have solid financial backing" continues Anderson. ePawnMarket.com continues to reach benchmark goals while maintaining profitable and transparent relationships with its investing partners.
This Online Pawn Shop claims that 2013 projections will be met or exceeded come December 31st. Its a solid report for those in the Online Pawn Shop industry and a promising example of success for the industry economy as a whole. Year end reports will be the "tell all" for this company but through third quarter it appears that the investors and staff at ePawnMarket.com are doing things "right."