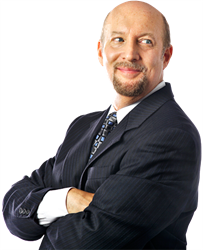 It is vital for Americans to arm themselves with knowledge about the sequester and how it will affect their finances.
Queens, NY (PRWEB) October 01, 2013
The effects of federal budget cuts in the U.S. that took place in March, also known as sequestration, were not front and center on news headlines until a few weeks ago, when fears of hitting the debt ceiling and entering a government shutdown were once again realized. So what effect is the sequester having on the economy and day-to-day proceedings? Queens bankruptcy attorney Bruce Feinstein, Esq., who has practiced law in New York for over 15 years, discusses the slow but steady repercussions of sequestration on bankruptcy courts and their clients.
One direct effect of sequestration has been budget cuts in U.S. bankruptcy courts. This caused district courts in Connecticut to furlough their employees, according to a March 8, 2013 article by the Connecticute Law Tribune. The court in Arizona also laid off 10 of their staff as a result, in addition to furloughs, according to a February 16, 2013 article by the Arizona Daily Star .
Mr. Feinstein also points to a local issue happening in New York: the court for the Southern District of New York has seen two straight years of cuts, 37% of their budget to be exact according to a Law360 report published September 4, 2013, and extra pressure from sequestration caused it to lay off dozens of employees. The court is barely making ends meet now, working on a vastly reduced budget. The court is one of the busiest in the country, handling nearly 10,000 cases annually. And while it does not plan to lay off further employees in 2013, it started ending all hearings early at 5:00 p.m. because it can't afford to stay open in the evenings. These cuts make an already strained court system vulnerable and less efficient. U.S District Judge Thomas F. Hogan, who is the director of the Administrative Office of the U.S. Courts, voiced his own concerns, saying, "delays in the processing of civil and bankruptcy cases could threaten economic recovery."
And sequestration is affecting Americans' personal budgets, too. While the majority of the cuts affect defense spending, there are others that affect vital parts of many people's lives. There are cuts to public housing, unemployment benefits, the national Institutes of Health and the federal prison system, not to mention those who will lose pay due to furlough days and layoffs. A February 20, 2013 article by the Washington Post offers a helpful primer on the cuts for those who have questions.
With these effects in mind, Mr. Feinstein urges his clients to be even more vigilant with their finances. People should stick to their budgets, taking into account any possible or current loss of pay or benefits. They should know about any changes to the hours of operations in their local courts, as this can effect their own cases and future filings. And those facing more trouble with growing debt should contact a bankruptcy attorney if they have questions or want more information. Sequestration is not a huge one-time cut, it is a long term issue that needs to be monitored and remedied as quickly as possible.
Bruce Feinstein, Esq. has worked with hundreds of individuals to help them file for bankruptcy and reduce or eliminate their debt. Mr. Feinstein and his team, located in Queens, New York, work with clients throughout Kings, Queens, and Nassau counties. Visit the Law Offices of Bruce Feinstein, Esq. at http://www.bfeinsteinesq.com or call (718) 514-9770 to reach his New York office.
##