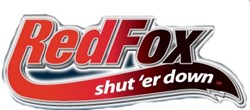 "this entirely preventable incident could have led to the employee's death and has left him in a great deal of pain."
Worley ID (PRWEB) October 02, 2013
Equipment manufacturers spend time and money educating their customers about the proper handling and operation of their equipment. The majority of the time operators are safe working with equipment. Then there are the times when different circumstances arise and things go wrong. Environment, conditions, workers haste to finish up a job at quitting time, improper training of personal, etc. These and many more factors have been and can be the cause of an accident.
Working with and around equipment can be dangerous. No one plans for an accident, things just happen. Can you plan for such things? No, you can't.
So what can you do to prevent accidents? It's a question that has plagued people for years. What you can do - read all of the operating/safety instructions that come with every piece of equipment, train operators in the safe handling of each piece of equipment, work in a timely manner so you're not rushed, and be aware of others around you.
Then install a Fox-Paws on those pieces of equipment that have the highest possibility of an accident occurring. With just a push of the transmitter button the operator/supervisor can shut down the engine/motor on a piece of equipment that is heading for trouble. Sometimes a few seconds make a huge difference between an accident and a close call.
Do a search on the web for product liability and you will get literally thousands of lawyer's websites touting the law suits and amounts they have won from equipment manufactures and companies whose employees have been injured. Take the example of a drink manufacturer whose employee a 52 year old male severed an artery while working on a production line in the bottling facility.
(http://www.hja.net/legal-news/news-articles-list/directnews-import/somerset-company-fined-over.aspx) His arm got caught in the machinery that had not been fitted with an automatic stop device. He was investigating a blockage in the depalletiser - a machine which removes empty bottles from the conveyor belt - when it automatically restarted and trapped his hand. The worker eventually freed his arm but suffered deep cuts which severed an artery in his bicep. It took three operations to save his life. He now has an increased risk of developing life threatening blood clots in the future. HSE inspector Fiona Coffy said: "this entirely preventable incident could have led to the employee's death and has left him in a great deal of pain." This incident is but one of many on the record in England and the US.
A simple shutdown device such as Fox-Paws safety products remote shutdown devices would have prevented this injury. With one of these safety devices installed an operator can shut down the machinery with a remote button he can wear on his belt. Once they shut down a piece of machinery the machine can't be restarted without a procedure on the Fox-Paws device to reactivate it. If The Fox-Paws devices became widely used they could prevent thousands of injuries and deaths. manufacturers of equipment that might present a hazard or have employees who operate dangerous machinery, should look into these devices. They can be used on gas engines and electric motors. There are models that can be used in potentially explosive environments. More information can be found on the website:http://www.redfoxenterprises.com
*https://www.osha.gov/oshstats/commonstats.html 4/25/13
Red Fox Inc.
Worley, ID 83876
208-231-5860
[email protected]