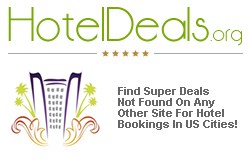 Often people talk about a win win situation, and that can certainly be said here. The user gets discounts on top of prices that already meet or beat anything else they may find online and they get a rebate or coupon top in addition to the donation.
Pittsfield, MA (PRWEB) October 02, 2013
In honor of October being National Breast Cancer Awareness Month, Financial Firebird Corporation has designated The National Breast Cancer Foundation, Inc as the default charity during the month of October for its charity pages offering deals on hotels where a charitable donation gets made with each hotel stay. The designation follows as well for their sites providing deals on tickets and online shopping deals.
Breast cancer represents the second leading cause of death among women. All people are born with some breast tissue and cells. Breast cancer in men rarely occurs however; 1 in 8 women will be diagnosed with breast cancer in their lifetime. If detected early while still in the localized stage, the 5-year survival rate grows to 98%. To fund fund the battle a donation will be made for every discount hotel deal booked on HotelDeals.org as well as donations from ticket deals for concerts, theater and pro sports events at DealsTickets.org and certain online shopping transactions. Use the ticket site for some on today's hottest shows including the Eagles Concert Tour.
Women are encouraged to perform monthly breast exams and to schedule clinical breast exams as well as mammograms to increase the chance of early detection.
Some risk factors include drinking alcohol and family history. A balanced diet, healthy weight, and an active lifestyle help reduce the risk factors for breast cancer and other illnesses.
New viewers to the sites find the opportunity to both save money and help a charity. When taking advantage of the discount hotels, ticket deals or shopping the guest receives an extra three percent rebate or coupon code for an instant discount. The charity receives the same three percent as a donation from Financial Firebird. Should the viewer feel extra charitable they may click over to another version of the sites where they essentially donate their potential rebate to the organization as well. In these cases, Financial Firebird joins in with the extra generosity and lifts the total donation to seven percent of the transaction. With a seven percent donation, the user still gets a two dollar discount on ticket purchases as a thank you bonus.
Individual consumers may use the sites to save money and help a charity, but businesses are not only encouraged to use the site too, but they may arrange to have a custom version of the sites co-branded to indicate they are sponsoring the drive to raise money for their favorite group. Charities themselves may request their own versions to raise money from their patrons, get more information on the fundraiser information page.
Companies or organizations just need to call and request their own sites and Financial Firebird will provide them without fees or charges. Some of the charities displayed requested participation in the program while others simply represent favorite organization of Financial Firebird.
Often people talk about a win win situation, and that can certainly be said about these websites. The user gets discounts on top of prices that already meet or beat anything else they may find online and they get a rebate or coupon top of that. In addition a charity or organization gets a donation to continue their good work. Even after designation as charity of the month passes, people may still use the sites year round to save money or help their group such as taking advantage of military hotel discounts or military ticket discounts. Organizations may visit the Fundraiser Idea page for more details.
Participate today, save money and help a great cause.
About Financial Firebird Corporation
Financial Firebird Corporation provides unbiased consumer information, software and marketing services for the mortgage, debt help, foreclosure, auto lending and other financial, travel or real estate related industries as well as basic marketing, financial and website services for all companies. Established in 2000 and a proud BBB member.