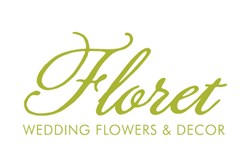 Peonies which are typically a popular late spring early summer flower are potentially becoming available in the winter with international availability.
Toronto (PRWEB) October 02, 2013
With fall weddings in full swing, couples already planning for their weddings in 2014 are excited to learn that flowers that might have been seasonally unavailable for their winter weddings may become options at Floret, an exclusive wedding floral studio that delivers personalized flower solutions for weddings in Toronto. From boutonnieres to bridal bouquets, wedding flowers include a wide diversity of colors and designs.
Peonies and the like are forever popular and have left many brides who weren't aware of the strict seasonal nature of these flowers very disappointed. With international options becoming availability and shipping methods become more efficient, importing some of these gorgeous blooms are potentially becoming options according to floral designer Jenny Hong is the owner of Floret and is an expert in all things floral.
According to Hong, "There are some flowers for which there are no substitutes and some brides are willing to consider the expense if it means getting the flowers that they want."
Floret is an exclusive boutique wedding flower and decor studio dedicated to providing stunning reflections of a couple's love through the beauty of flowers. Helpful planning tools and a checklist can be found at http://www.floret.ca The studio is located in Markham, Ontario and serves couples getting married in Toronto and the Greater Toronto area. Consultations are available by appointment and can be made online or via phone at 905-604-8620.