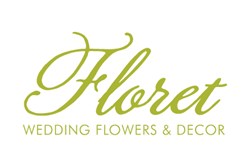 Personalization is still the key when it comes to creating wedding flowers.
Toronto (PRWEB) October 02, 2013
With 2013 weddings winding down in just a few months, couples getting married in the upcoming year are already showing great interest in the following styles. With over 12 years of experience in wedding flowers, Jenny Hong at Floret share a few trends that are coming up in the next year.
1. Soft colours
The softer paler pallettes of colour still seem to be going strong. Whites, off whites, creams, pale blushes and pink are the colours of choice. The flowers that afford this type of sense most are still hydrangea, roses and poenies.
2. Custom designed
Personalization is still and will continue to be at the forefront when making decisions about floral choices. Generic cookie cutter approaches are still far from the doors at Floret. Personal touches from lockets and ribbons, to the menu card selection to compliment the flowers.
3. Natural
The idea of bringing nature indoors with natural less contrived looking designs are ever popular. Very earthy theme include wood or branches and more romantic designs have a lace component.
Floret is an exclusive boutique wedding flower and decor studio dedicated to providing stunning reflections of a couple's love through the beauty of flowers. Helpful planning tools and a checklist can be found at http://www.floret.ca The studio is located in Markham, Ontario and serves couples getting married in Toronto and the Greater Toronto area. Consultations are available by appointment and can be made online or via phone at 905-604-8620.