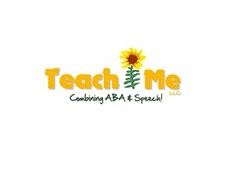 Growing potential by combining ABA Therapy and Speech Pathology.
Dallas, Texas (PRWEB) October 02, 2013
Teach Me LLC and Therapy and Beyond is now combining ABA and Speech in order to provide a more comprehensive treatment approach for their patients. Surveys show a marked increase in the number of children diagnosed with Autism Spectrum Disorder over the last five years. Although the cause is unknown, great strides in autism research has raised awareness and brought about sound treatment approaches for individuals with autism.
Applied Behavioral Analysis (ABA) is the leading treatment choice in the US and many other countries. ABA, is a behavioral approach that increases language, play and social skills, while decreasing behaviors that create a barrier to learning. Speech Therapy also becomes essential for identifying appropriate language goals, but is traditionally treated separately from ABA.
Most children with autism demonstrate deficits in speech, language and communication. Regina Crone, PhD, BCBA and Founder of Teach Me and Therapy and Beyond believes that collaboration between Speech Pathologists and Behavioral Analysts offer strong benefits to children with autism. Crone states, "At our centers we include licensed speech language pathologists as part of our team to ensure that speech targets are developmentally appropriate. We have seen kids make remarkable changes from our programs that incorporate the science of ABA with the methodology of speech therapy".
Both disciplines spend invaluable time addressing and designing treatment goals, teaching procedures and offering family support. This collaboration offers clients a comprehensive treatment plan tailored to promote language, play and social skills, which leads to maximizing each individual's potential.
Teach Me and Therapy and Beyond is dedicated to increasing autism awareness and providing cutting edge therapies for autism. It is their goal to help patients succeed in all aspects of development.
Teach Me and Therapy and Beyond have locations in Dallas, Houston, Tulsa and Denver. Their team of professionals provide high quality therapy including ABA, Speech and Counseling to address the needs of individuals with Autism and related disorders. To contact them, call 469.892.7500 or visit their website: http://www.myteachme.com, http://www.mytherapyandbeyond.com
Regina Crone, PhD, BCBA-D, is Founder and Executive Treatment Director for Teach Me and Therapy and Beyond. She is a featured speaker for Autism Professional Resource Group, Professional Representative for TxABA DFW Area Autism SIG, Vice President of POAC-TX, and on the advisory committee for FEAT-NT. She is a full member of ABAI, TxABA, TxABA DFW Autism SIG and APBA.
Article written by: Mary Annslee Urban