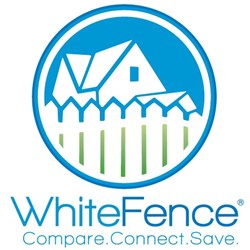 Houston, TX (PRWEB) October 01, 2013
In this day and age, Internet connectivity is a huge part of the consumer's daily life. Computers, cell phones, gaming systems and tablets are some of the major devices that benefit from a solid high-speed Internet connection. Having a dependable connection ultimately increases the consumer's productivity and time efficiency between tasks.
Choosing a high-speed internet plan can be an important decision to make. Depending on where the consumer lives, they may have multiple providers and types of internet services to select from. The type of high-speed Internet plan they decide on should meet their needs, whether they're a heavy or infrequent user.
Broadband
Broadband is a general term that covers the majority of high-speed Internet services. These Internet services are always on and available. These high-speed Internet services include DSL, cable, satellite and fiber optics.
The alternative to these high-speed Internet services is dial-up internet. In rural communities, dial-up may be the only choice. If not, the consumer will likely be happier with any type of broadband service.
Here is a breakdown of the types of broadband high-speed Internet available to most consumers:
DSL
DSL is similar to dial-up in that it is available over the traditional telephone line, delivering anywhere from 25 to 100 megabits per second, depending on the service. DSL is often less expensive than other broadband alternatives. The speeds that are available from DSL are typically consistent because a dedicated line is included. While DSL speeds are considerably faster than dial-up and might suit most consumers' needs, it isn't as fast as other broadband options.
Cable
Cable high-speed Internet is usually offered by a cable television provider and is available through a coaxial cable, providing speeds that range from 3 Mbps to more than 100 Mbps. Cable broadband is often faster than DSL or satellite, and is usually available in most communities. If the consumer signs up for an Internet and cable television bundled package offered by a cable service provider, they may find themself saving considerably on both services.
Satellite
Satellite Internet services uses satellites to send internet to a subscriber's satellite dish. Most connection speeds range from 3 Mbps to 15 Mbps. Satellite Internet is a great option for consumers living in rural areas who aren't able to access other broadband options. Satellite Internet is often slower than other broadband alternatives.
Fiber Optic
Fiber Optic Service, or FiOS, offers the highest speed of Internet service available, reaching up to 300 Mbps for downloads. Fiber is a great option for heavy Internet users. While fiber networks are growing throughout the country, fiber optic services are limited.
Before choosing a high-speed Internet plan, the consumer should research what Internet service providers service their area and find out what the best packages are available for that area.
When comparing providers and their best plans, the consumer should make sure they compare the same services, connectivity speeds, contract terms and costs.
As a general rule, remember that a higher Internet speeds are more costly. The consumer should evaluate how much the household uses the Internet to determine which plan that they'll be happy with.
The bottom line is, the consumer should feel happy with their Internet service. Their internet service should be reliable and readily available.
About WhiteFence
WhiteFence is a free service that helps homeowners and renters compare, connect and save money on phone, internet, television, electricity, natural gas, and other home services. By simply entering a street address onto the secure site, people looking to save money or start new service can find the most comprehensive list of plans available for their specific address from over 300 nationally recognized partners. As a trusted home service shopping source for 20 million people annually, WhiteFence makes it easy to establish service directly on the site in a few simple steps. WhiteFence is an Internet Capital Group partner company. WhiteFence is headquartered in Houston, Texas. For more information, please visit WhiteFence.com.