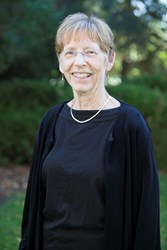 I am excited to continue serving patients in the North Bay and hope to add my experience to the already exceptional care offered at HPC
(PRWEB) October 01, 2013
Healdsburg Primary Care has served the Sonoma County families for decades. The team of committed physicians, nurse practitioners and staff offer unprecedented care to patients with a diligence to serve patients holistically. The staff at HPC are active in the community and are dedicated to getting to know their patients and families in order to better diagnose and care for patients throughout the North Bay.
Dr. Patricia Dahl was chosen for her parallel ideal to the care offered at HPC. Dr. Dahl has found her practices throughout the Bay Area including Napa, Cloverdale, Hayward, Oakland, Santa Rosa and Healdsburg. Dr. Dahl attended Stanford University where she earned her Undergraduate degree in Human Biology. She then went on to complete her medical degree at the University of California, San Francisco. Her residency was fulfilled at Kaiser Permanente in Oakland where she was Chief Resident. Since then, Dr. Dahl has made her home in the North Bay and will call Healdsburg her home once again as an Internist.
"I am excited to continue serving patients in the North Bay and hope to add my experience to the already exceptional care offered at HPC," said Dahl.
Healdsburg District Hospital recently (when) joined forced with Healdsburg Primary Care in order to optimize medical care for the community. This venture improves access to primary care physicians for patients and provides direct access to specialized care and hospital services. With HDH's century-long reputation as the first-line inpatient, outpatient and emergency care facility, the medical community has vastly improved based on this new-founded partnership.
HDH is a non-profit district hospital whose primary goal is to deliver its patients and their families the best medical and surgical services. HDH has earned the Avatar Award for exceptional patient care and recognition from Healthgrades as one of the top hospitals nationwide as prides itself on exceeding patient expectations.
Dr. Patricia Dahl will continue the expectations held at HDH and HPC. She is currently accepting new patients. To schedule an appointment call (707) 433-3383 and visit our website at healdsburgdistricthospital.com for more information about our services or any of our talented and committed physicians.