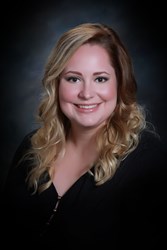 (PRWEB) November 06, 2013
Mariah Lowrey, an Environmental Specialist at Fenstermaker, recently published a white paper on air permitting to emphasize the increased monitoring of potential environmental impacts caused by companies. She quotes the Environmental Protection Agency's (EPA) stern warning towards non-compliance: "the environmental civil liability is strict: it arises simply through the existence of the environmental violation, without regard to what the responsible party knew about the matter." As environmental concerns continue to grow, government organizations are holding companies responsible for minimizing risk with their operations.
Environmental regulations have shifted and grown since 1981, when Fenstermaker welcomed a diverse group of environmental specialists to the team. Government agencies have become more involved, establishing new policies and requirements to prevent companies and their facilities from seriously damaging the environment. However, many companies unknowingly violate compliance as they're uninformed about regulation changes and new developments. Still, agencies such as the Department of Natural Resources (DNR) and Department of Environmental Quality (DEQ), are not accepting excuses and mandate that facility owners be ultimately responsible for understanding and fulfilling all current environmental regulations applicable to their facility type.
Ms. Lowrey, graduating with a Bachelors of Science in Environmental Management Systems and Resource Conservation from Louisiana State University (LSU), is experienced in preparing and submitting air permits and thus well-qualified to explain the complex process. In her paper, she stresses the importance of recognizing what category a company falls under and its intended operations. This primary step is essential in determining what actions the company must take to remain within regulation. It involves collecting information and the necessary forms from federal to local agencies, as well as accurately completing all requirements and submitting requested documents within deadline.
For example, in the State of Louisiana, most oil & gas facilities are minor sources and require a standard air permit or Act 918 exemption from the Louisiana Dept. of Environmental Quality (LDEQ). However, if the operator determines that a production facility is needed at a well site, then the air permit must be acquired prior to construction. If facility modifications or a change of ownership is planned, then additional forms must be submitted along with permit applications to LDEQ. Specifically, a change of ownership/operator must be submitted within 60 days of purchasing a new facility. Also, before any equipment can be replaced or removed from a site, a permit modification, including updated emissions data, must be submitted and approved before implementing the proposed changes.
Extensive knowledge of current environmental policies and regulatory experience are crucial to accurately perform the calculations leading to a successful air permit. Ms. Lowrey's paper goes into extensive detail about the different determinants involved in calculating air emissions data. She also provides a comprehensive list of information needed to prepare a representative air permit and the proper submittal process. Finally, Ms. Lowrey describes the software programs critical to preparing permits and recommends how to find an apt environmental consulting firm to manage the process if your company does not retain regulatory or permitting specialists.
*Fenstermaker is a multi-disciplinary firm specializing in Survey & Mapping, Engineering, Environmental Consulting, and Advanced Technologies. We have over 300 team members providing professional services through multiple office and field locations across the U.S. Our company mission is to be a vital partner in the success of our clients.