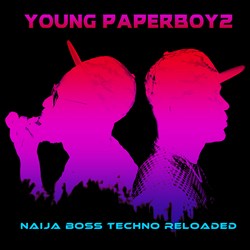 New York, New York (PRWEB) October 08, 2013
Award winning artist, Young Paperboyz, have released their new album titled, "Naija Boss Techno Reloaded." It is now available for purchase on iTunes and other major digital retailers.
Young Paperboyz is a difficult music group to describe, because their music belongs to a lot of different genres, including hip-hop, r&b, pop, electronic and house music. This unique sound attracts fans from all different backgrounds and musical tastes.
This album really differs from what they have previously put out, and the artistic talent that was involved is blowing audiences away.
"It took us a long time for us to record this new album, because we wanted to do something different for the fans. We are so excited to finally create such a sweet techno, house music vibe for all of the fun party people, dreamers and music lovers out there," said spokesperson, Mayor Boss.
The album's lead single 'Party People' is the most popular tune from the album so far. It's the new radio anthem for this generation, and Young Paperboyz delivers some incisive lyrics about partying, having fun and what it feels like to be famous. They also released their hot new music video along with the single.
About Young Paperboyz
Young Paperboyz is a Nigerian hip-hop, r&b group that is based in Europe. They are one of the hottest artists in Nigeria and Europe right now, with over 17,000 sales on iTunes over the past year. Young Paperboyz continued to develop as an artist and as songwriters by working under some of Nigeria, UK, Germany, Ukraine, and the United States' biggest musical names. Some of their collaborations would include Lil Jojo, Hardx,, Angeliya, Logan Chapman, Alex Martin, Sutflute, and Tutstep, but there were many others as well.
The group was also signed to Universe Media Group in 2011, Bandamusic Label in 2010, and now is officially managed by NaijaMayor Record in 2013.
"Naija Boss Techno Reloaded" is one of Young Paperboyz' most exciting and accomplished pieces of work, which symbolizes their induction into a whole new level of techno perfection.
The 10 track album is available for purchase on iTunes & other major digital retailers.
The track listing for the new album is as follows:
1. Party People
2. Leave Me (CAPTONYX Remix)
3. Totally into you
4. Make Love, Hit It Feat. DJ Nikita Noskow
5. Pop it up Remix Feat. Maryana Poltorak
6. Angel By My Side
7. My Soul My Mind Remix Feat. Maxim Novitskiy
8. God Will Judge Me
9. Beach Party (CAPTONYX Remix)
10. Bad Girl Feat. Sutflute & slim burna
For more information, visit, Youngpaperboyz.com and follow them on Twitter and Facebook.