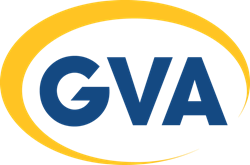 I don't expect the scheme to have a profound impact on development viability.
(PRWEB UK) 2 October 2013
A new empty property rate relief scheme for newly-built commercial buildings is due to become available next month. According to Local Government Minister Brandon Lewis, the scheme is set to restore confidence in the commercial sector.
The working mechanism of the scheme was recently announced and GVA says the 'industry remains unimpressed'.
The rates relief scheme covers all offices and commercial properties completed between 1 October 2013 and 30 September 2016 with a maximum vacant relief period of 18 months.
David Jones, Senior Director at GVA comments: "It is the EEC state aid limits which make the scheme fairly unattractive for larger new builds. No development company can receive more than the equivalent of 200,000 euros (£170,000) in relief for a new build, the government defining new build as more than 50% new. Certainly expectations following the chancellor's budget announcement have been severely tempered by the detail. I don't expect the scheme to have a profound impact on development viability. Notwithstanding, it all helps, and we are working with our clients with near completed new developments to maximise this relief."
The scheme is worth an estimated £150 million and is intended to benefit over 11,000 new commercial properties including factories, offices and warehouses.
Jones further comments: "The biggest disappointment is that the scheme only relates to new structures and has not been extended to cover extensive landlord fit-outs on older property."
For all GVA media enquiries, please contact:
Edward Dewar, National PR Manager on 020 7911 2664 or edward.dewar(at)gva(dot)co.uk
Mykle Ware, PR Executive on 020 7911 2978 or mykle.ware(at)gva(dot)co.uk
About GVA
GVA is the UK's largest independent commercial property consultant. Headquartered in London and with12 offices and 700 fee earners across the UK, GVA offers the country's largest and most diverse multidisciplinary property consultancy outside of the capital. The company is 80% consultancy-based.
GVA generated a turnover of £120 million year ending 30 April 2013, up from £117 million on the previous year. For further information visit http://www.gva.co.uk.
GVA is the principle shareholder in GVA Worldwide, a growing partnership of independent commercial real estate companies serving over 50 markets throughout Europe and Asia. A partnership between GVA and Cassidy Turley in the US enables us to harness the expertise of 5,700 real estate professionals in over 110 offices across 20 countries. http://www.gvaworldwide.com