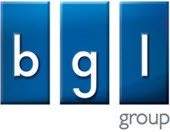 We have been very open about our ambitious growth plans for Budget Insurance.
Peterborough, Cambridgeshire (PRWEB UK) 1 October 2013
Ingrid joins the Group from Interbrand, where she worked in brand strategy consultancy, advising industry leaders at companies including Selfridges, BBC and AXA. She has extensive marketing and strategy experience. In prior roles she was part of the founding team for Confused.com and, more recently, Global Strategy Director at top five media agency Zenith Optimedia.
Mark Townsend, Managing Director for Frontline, said: "We have been very open about our ambitious growth plans for Budget Insurance, and have made a great start towards our target of doubling the business by 2017. The last year has seen us develop and strengthen our products, and now a key element in achieving our growth goal is to ramp up our consumer marketing. Ingrid has a wealth of brand-building experience that will be invaluable in understanding and attracting new customers."
This new role for Frontline is an illustration of BGL's commitment to marketing investment and growth in its intermediated businesses.
###Ends###
Note to editors
For further information please contact:
Louise Sambells
PR Manager
BGL Group
Telephone: 01733 374442
E-mail: louise.sambells(at)bglgroup(dot)co.uk
About BGL Group
The BGL Group was founded in 1992 and has grown to become a major financial services group specialising in consumer insurance, price comparison and legal services with over 4.6 million customers.
The Group is structured around four business areas:
Intermediated businesses Frontline – responsible for BGL's own brands Budget Insurance and Dial Direct
Bennetts – the UK's number one bike insurance specialist
Junction – the insurance partnerships arm
Fusion Contact Centre Services – the Group's contact centre operation
These businesses are all supported by Product & Panel Development and Pricing teams.
Brand-led businesses LesFurets.com – the French price comparison business
Beagle Street – BGL's life insurance brand
Verzekeringssite.nl – the Dutch price comparison business
Comparethemarket.com A leading UK price comparison business
Legal Services ACM – a claims management company
Minster Law – a top 35 law firm
Headquartered in Peterborough, the business also operates major contact centre operations (Fusion) in Peterborough, Coventry and Sunderland and currently employs more than 2,400 people.
2012 saw the Group enjoy another year of record profits, delivering a 22 per cent growth to £88m. In October 2012 the Group was ranked 69th in the Sunday Times Top Track 250 of Britain's 250 biggest mid-market private companies by latest sales.
For more information please visit http://www.bglgroup.co.uk
BISL Ltd, part of the BGL Group, is authorised and regulated by the Financial Conduct Authority. Registered Address: Pegasus House, Bakewell Road, Orton Southgate, PE2 6YS. Registered in England no 3231094.