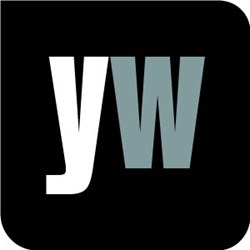 London, UK (PRWEB UK) 14 October 2013
During Arthritis Research UK's National Arthritis Week, the people of Doncaster have been called to make a Joint Effort Pledge, The Star reported September 28th. The article, "Doncaster head shave to help arthritis patients," noted that a sponsored head shave will take place on October 8th, while a Peak District sponsored walk will take place on October 6th. Barbara Buxton, Regional Retail Manager for Arthritis Research UK, commented, 'We are excited to mark National Arthritis Week by hosting special events. We will be taking pledges on the day and people can choose to pledge to support us by giving, sharing their story or learning more about what it's like to live with arthritis.' (http://www.thestar.co.uk/news/doncaster-head-shave-to-help-arthritis-patients-1-6094213)
This inspired Yourwellness Magazine to outline what it's like to live with arthritis. According to Yourwellness Magazine, 'If you have arthritis, there are a number of things you can do to manage your symptoms and improve your quality of life. For example, you can control your weight to ease pressure on your joints, avoid stress or injury to your joints to prevent or reduce the severity of osteoarthritis, ensure good posture to strengthen healthy joint structure, use physiotherapy and a walking stick or cane to help prevent your condition getting worse and ensure that you regularly undertake weight-bearing exercise, such as walking, to help prevent osteoarthritis.' (http://www.yourwellness.com/2012/09/living-with-arthritis/#sthash.S2SI7Uvp.dpuf)
Yourwellness Magazine explained that arthritis reduce flexibility and mobility, which can increase the risk of having an accident. Yourwellness Magazine outlined ways to reduce this risk:
1. Eliminate home hazards. Remove loose wires and keep the home well lit.
2. Improve balance. Ideal forms of exercise for improving balance include tai chi, yoga and dance.
3. Exchange high heels for flats. High heels are bad for posture and increase risk of falling.
4. Don't drink too much alcohol. Keep within the government's recommended daily amounts of alcohol consumption.
5. Have vision check-ups. Poor eyesight can increase risk of accident and injury.
6. Ask for help. Write a list of the jobs that need to be done around the house and ask loved ones to help.
To find out more, visit the gateway to living well at http://www.yourwellness.com.