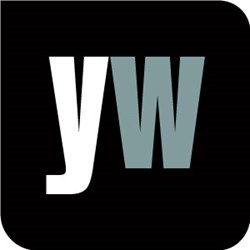 London, UK (PRWEB UK) 15 October 2013
New Jersey and area mothers have a new, non-invasive test to diagnose Down Syndrome, instead of traditional amniocentesis, NJ.com reported September 25th. According to the article, "New Jersey Perinatal Associates reports new Down Syndrome blood test poses fewer risks to mothers," Sequenom's MaterniT21, now available at New Jersey Perinatal Associates (NJPA), uses a mother's blood sample to test for Down Syndrome and has a greater than 99% accuracy rate. NJPA's Dr. Linda M. Peláez commented, 'This new test is highly accurate, and since it only requires a blood test, poses no risk to the foetus. The response to this test has been overwhelmingly positive. Patients are excited to know they can get more information on their pregnancy without having to undergo procedures like amniocentesis which carry a small risk of pregnancy loss.' (http://www.nj.com/suburbannews/index.ssf/2013/09/new_jersey_perinatal_associate_1.html)
With this in mind, Yourwellness Magazine decided to investigate the amniocentesis process. Yourwellness Magazine explained, 'Amniocentesis is a diagnostic test carried out during pregnancy. It can assess whether the unborn baby (foetus) could develop, or has developed, an abnormality or serious health condition.' Yourwellness Magazine clarified that the procedure is usually carried out during weeks 15-20 of pregnancy. A needle is used to extract a sample of amniotic fluid – the fluid that surrounds the foetus in the womb – so that it can be examined and tested for a number of conditions. (http://www.yourwellness.com/topics/menu/health-a-z/information-of-pregnancy/information-of-amniocentesis/#sthash.sz8s2iGL.dpuf)
Yourwellness Magazine noted some of the conditions for which amniocentesis can be used to detect:
1. Down's syndrome. This is a genetic condition that affects a person's physical appearance and mental development.
2. Spina bifida. This is a series of birth defects that affect the development of the spine and nervous system.
3. Sickle cell anaemia. This is a condition that causes unusually shaped red blood cells.
Yourwellness Magazine added that diagnostic tests, such as amniocentesis, are usually only offered to women when there is a significant risk their baby will develop a serious condition or abnormality. This is because the procedure is quite invasive and has a small associated risk of miscarriage. Yourwellness Magazine commented that diagnostic tests are voluntary, and counselling should be provided to make it easier to cope with the results of amniocentesis.
To find out more, visit the gateway to living well at http://www.yourwellness.com.